Pair of outstanding Devon care homes sold to first-time buyer couple
Specialist business property adviser, Christie & Co, has announced the sale of two outstanding Devonshire residential care homes to a first-time buyer couple. Funding for the buyer was sourced through Christie Finance.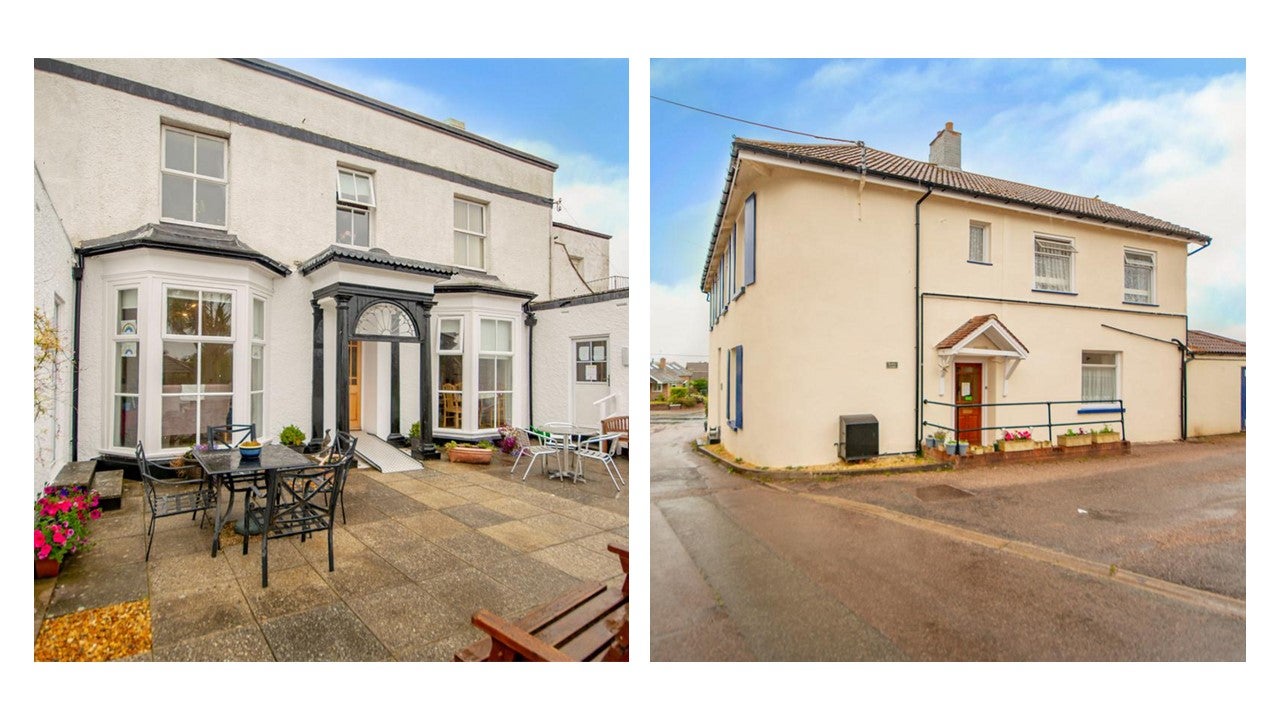 Trading under the limited company, Classic Care Homes, Summercourt Residential Home and Pottles Court Residential Home in Devon are registered to care for a total of up to 37 residents across 36 bedrooms. The homes are located just 13 miles apart in principally residential areas and within striking distance of good road networks and major centres.
The homes have been owned by husband-and-wife team, George and Henrietta Coxon, and their close friend, Rebecca Woodman, since 2005 and 2007. They recently decided to sell to pursue other business and leisure interests, though George and Henrietta will be continuing to work at the homes to assist with the transition and maintain continuity of care with the homes.
Following a confidential sales process with Christie & Co, Summercourt and Pottles Court have been sold to first-time buyer husband-and-wife team, Drs Shashi and Munisha Balain, who have relocated from the South East as part of their business plans.
George Coxon comments, "We are delighted to have completed this transaction, and Henri and I look forward to working alongside Shashi and Munisha, whilst Becki now has the freedom to follow her other interests." Rebecca adds, "Our hopes are that the homes continue to run from strength to strength offering excellent care and job opportunities. We wish Shashi and Munisha good luck and hope that they enjoy many happy years in a rewarding sector."
Simon Harvey, Senior Director – Healthcare at Christie & Co who handled the sale, comments, "Having been involved with George, Henri, and Rebecca since they purchased Pottles Court through me 15 years ago, I am delighted to have assisted them in this sale, enabling them to plan their onward journeys. They have built up an excellent business within Classic Care Homes and worked extremely hard to achieve an outstanding reputation. This made them an enviable acquisition, and, after multiple bids, the sale was agreed to Shashi and Munisha as the sellers felt they were well-placed to carry and build on the foundations they had laid. We wish Shashi and Munisha well with their new venture and am sure that they will take the business on from strength to strength.
"This is yet another transaction that demonstrates the variety of care homes currently being sold in the area. We are continuing to see appetite from a wide range of buyers for a mix of opportunities, and there are signs are that this will continue to be the case for the foreseeable future."
Jimmy Johns, Director at Christie Finance who sourced funding for the buyers, comments, "It was a pleasure to work with Shashi and Munisha, who we were able to help enter the UK care sector by securing several competitive funding offers, despite some challenges along the road. This transaction demonstrates that not only is a lot of our time spent in obtaining finance but now more than ever we are supporting clients all the way through the acquisition process, having to overcome legal clauses and conditionality, and to support all the parties in the transaction as well as our clients. Therefore, employing a specialist broker is vitally important to navigate any obstacles that arise through the entire process, and I look forward to working closely with them as they continue to grow their UK care portfolio."
Summercourt Residential Home and Pottles Court Residential Home were sold for an undisclosed price.
For further information on this press release, contact:
Phoebe Burrows, Corporate Communications Manager
P: 07540 063 598 or E: phoebe.burrows@christie.com
Contact the agent:
Simon Harvey, Senior Director – Healthcare
P: 07764 241 310 or E: simon.harvey@christie.com
Contact Christie Finance:
Jimmy Johns,  Director
P: 07711 767 593 or E: jimmy.johns@christiefinance.com
Visit Christie & Co's Business Search page to find out more about current healthcare listings.