Premier branded store in Norfolk sold to experienced operators through Christie & Co
Specialist business property adviser, Christie & Co has announced the sale of Bungay Pemier Stores, in Norfolk. The sale was assisted by Christie Finance.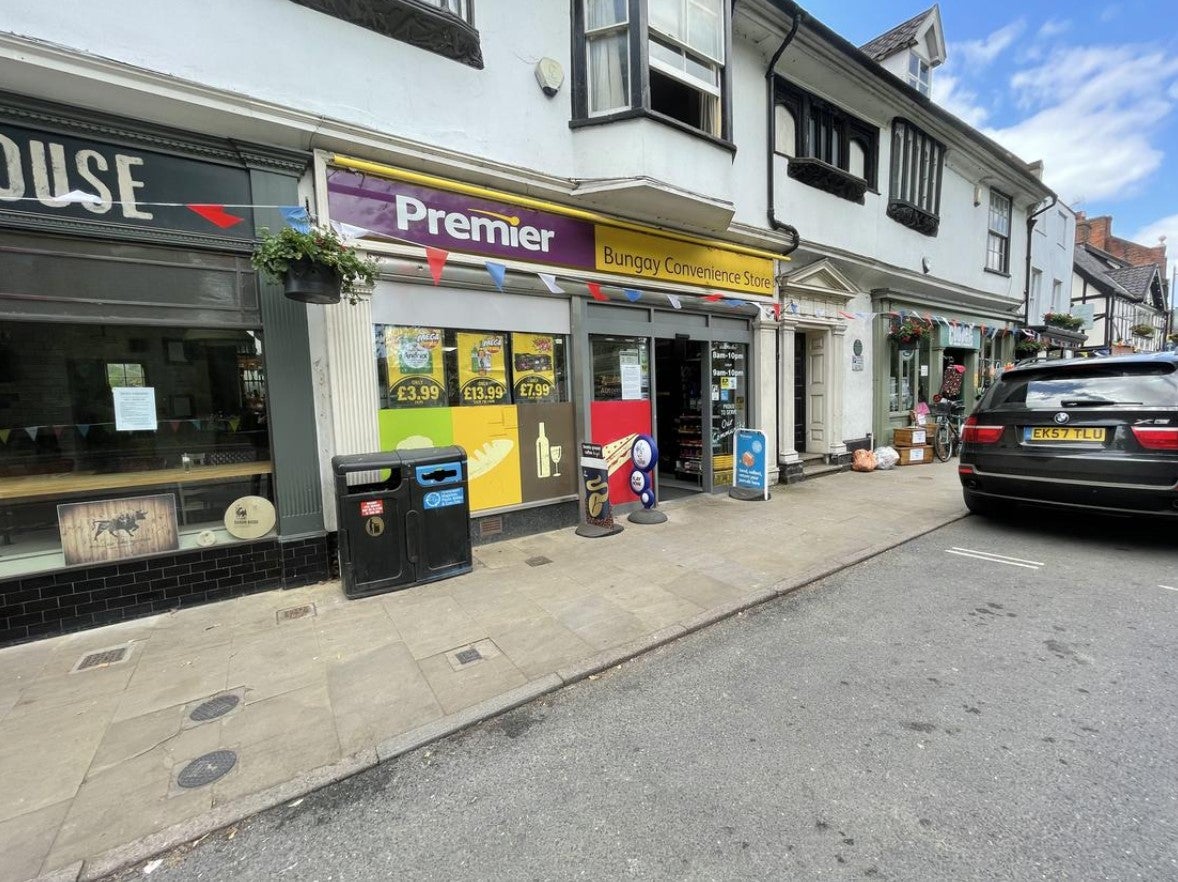 Situated on the village high street, Bungay Premier Stores provides the community with an essential local service. The business has been owned and run by Mr. Thandi for over 10- years, who sold to pursue other business ventures. He comments on the sale, "I would like to thank Christie & Co for their help and assistance with this sale. Whilst the sale was not without its difficulties, I would like to thank Lewis for his regular updates and advice through the deal. I would recommend Christie & Co in the future."
The convenience store has been purchased by experienced retailers, Sandeep Kumar and his son Jeremy, who plan to build upon the established business and expand their portfolio in the local area. The store offers great potential and they already have plans in place to refurbish internal details and branding.
Sandeep comments, "I'm very thankful to Lewis and the Christie finance team that made this deal happen. I am so thankful that Ram from Christie Finance got the funds arranged from HSBC in time. It was a very intense time for me, and the team didn't hesitate to jump in and support me."
Lewis Last, Business Agent at Christie & Co who handled the sale, comments, "I'm really pleased to have brokered this deal with the assistance of Christie Finance. Despite one or two bumps along the way, the consistent motivation shown by all involved ensured the deal proceeded to its completion."
 "I would like to congratulate Mr. Thandi who can now concentrate on his other business ventures, and I am excited to see how the new owners, Sandeep and his son Jeremy, build on this well-established business. They have some exciting plans moving forward and I look forward to seeing them come to life."
 Ram Kakar from Christie Finance adds, "'We were delighted to work alongside Sandeep and our colleagues at Christie & Co to deliver a tailored funding package for Bungay Premier Stores. We wish Sandeep and his team the best of luck in this new endeavour."
For further information on this press release, contact:
Bronte Hughes, Corporate Communications Manager
P: 07721 420 656 or E: bronte.hughes@christie.com  

Contact the agent:
Lewis Last, Business Agent – Retail
M: +44 7526 175 851 or E: lewis.last@christie.com   
Ram Kakar, Senior Consultant – Christie Finance
M: +44 7764 241 349 or E: ram.kakar@christiefinance
Visit our business search page to find out more about our current retail listings.