9/24/2023
|
Dental Practices
The UK's largest independent dental business enters landmark partnership
Believed to be the largest independent dental business transaction in the UK in recent years, specialist business property adviser, Christie & Co, has announced a landmark partnership between North East-based dental business, Queensway Group and Dentex.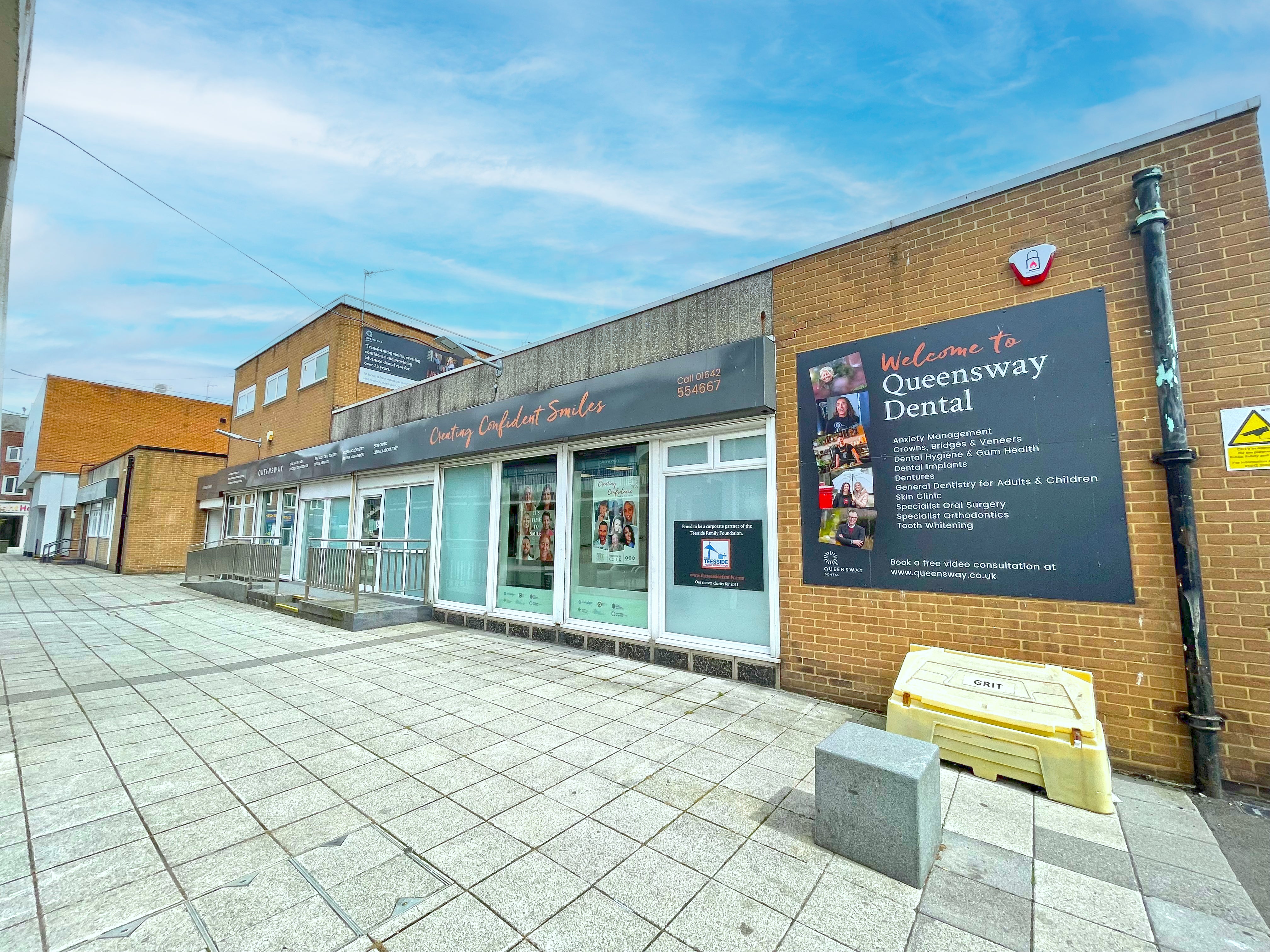 Pictured: Queensway Dental in Billingham
Queensway Group has meticulously expanded and grown since being founded in 1994 when Paul Averley, a graduate dentist from Newcastle University, set up his first practice in Billingham. Today, Paul is partnered alongside esteemed sector leaders in the profession - Guy Deeming, Richard Elliott, Ian Lane, Paul Howlett, William Carter, Uzma Olbrich, Rob Banks, and Matthew Garnett.
Now a dominant force in UK dentistry, with 40 surgeries across eight locations in the North East of England, Queensway is a sophisticated, multifaceted business operation comprising private dental and skin services with private and NHS specialist oral surgery and orthodontics together with a highly specified full-service digital laboratory.
The Queensway Partners engaged Christie & Co to find a strategic investment partner to accelerate the growth of the business, with the expansion of the group's footprint, capabilities, and ongoing service provision to patients, clinicians, and colleagues – a partnership with dental corporate, Dentex, has supported this objective.
Paul Averley, Managing Partner at Queensway Group, comments, "We are delighted to be entering into partnership with Dentex and look forward to this new and exciting chapter in the life of Queensway Dental. Working with Dentex will secure the future and longevity of the Queensway brand and will provide stability for our amazing team and wonderful patients. This business relationship will create some excellent opportunities for the Queensway business and our people, and enable us to grow and develop, whilst continuing to provide high standards of clinical care for our patients."
Oliver Snowden, Director of Partnerships & Acquisitions at Dentex, comments, "In my 10-plus years in the dental sector, I have seen a number of successful independent dental groups, but the Queensway Partnership is something truly unique. The vision of the owners to build such a diverse and forward-thinking business is remarkable. It was clear from our first meeting that the business has a 'patient first' approach to dentistry and a culture that allows its clinicians and colleagues to thrive in a state-of-the-art setting. After a competitive sales process led expertly by the Christie & Co team, I was delighted that the Queensway Partners chose to partner with Dentex. We now look forward to getting to know the wider team and supporting the business with its exciting growth plans."
Paul Graham, Head of Dental at Christie & Co, comments, "Queensway Group, incorporating dental, orthodontics, skin clinic, and laboratory – this cluster of practices rooted from humble foundations in the North East of England – is, by far, one of the most impressive dental organisations that we've seen in the UK. This was, of course, the intent of the laser-focused Partners, their various management teams, and the whole Queensway infrastructure, to be the best at what they do and offer.
"Dentistry is currently one of the post-pandemic growth sectors, and so, when we launched the sale process, we knew lots of interest would prevail – between private equity (PE) houses and existing trade buyers, we had upwards of 30 parties vying for the opportunity. The landscape then suddenly changed with the UK having to deal with the economic and geopolitical challenges that were orbiting. However, testament to the strength of Queensway, the competitive and strategic process that we conducted, and of course with Dentex as their new partner, the outcome delivered did not faulter. This landmark transaction contradicts some of the negative rhetoric around M&A activity in the sector and underpins the strength and resilience of the UK dental market, with demand still strong for quality dental businesses which are accurately priced."
The Queensway Group and Dentex transaction was completed for an undisclosed price.
The Queensway Partners were advised in respect of the transaction by Christie & Co's agency and consultancy teams, as well as Inspire Financial Management, and Knights plc as legal advisors. Dentex was advised by PwC, and legal advisors Charles Russell Speechlys.
------------------
For further information on this press release, contact:
Phoebe Burrows, Corporate Communications Manager
P: 07540 063 598 or E: phoebe.burrows@christie.com
Contact the agent:
Paul Graham, Head of Dental
P: 07739 876 621 or E: paul.graham@christie.com
Visit Christie & Co's Business Search page to find out more about current medical listings.