Seamill Hydro Hotel set for new ownership for the first time in three decades
On behalf of the Sweeney and Kyle families, specialist hotel property adviser, Christie & Co is delighted to announce that Ayrshire's famous Seamill Hydro Hotel has become part of the RAD Hotel Group.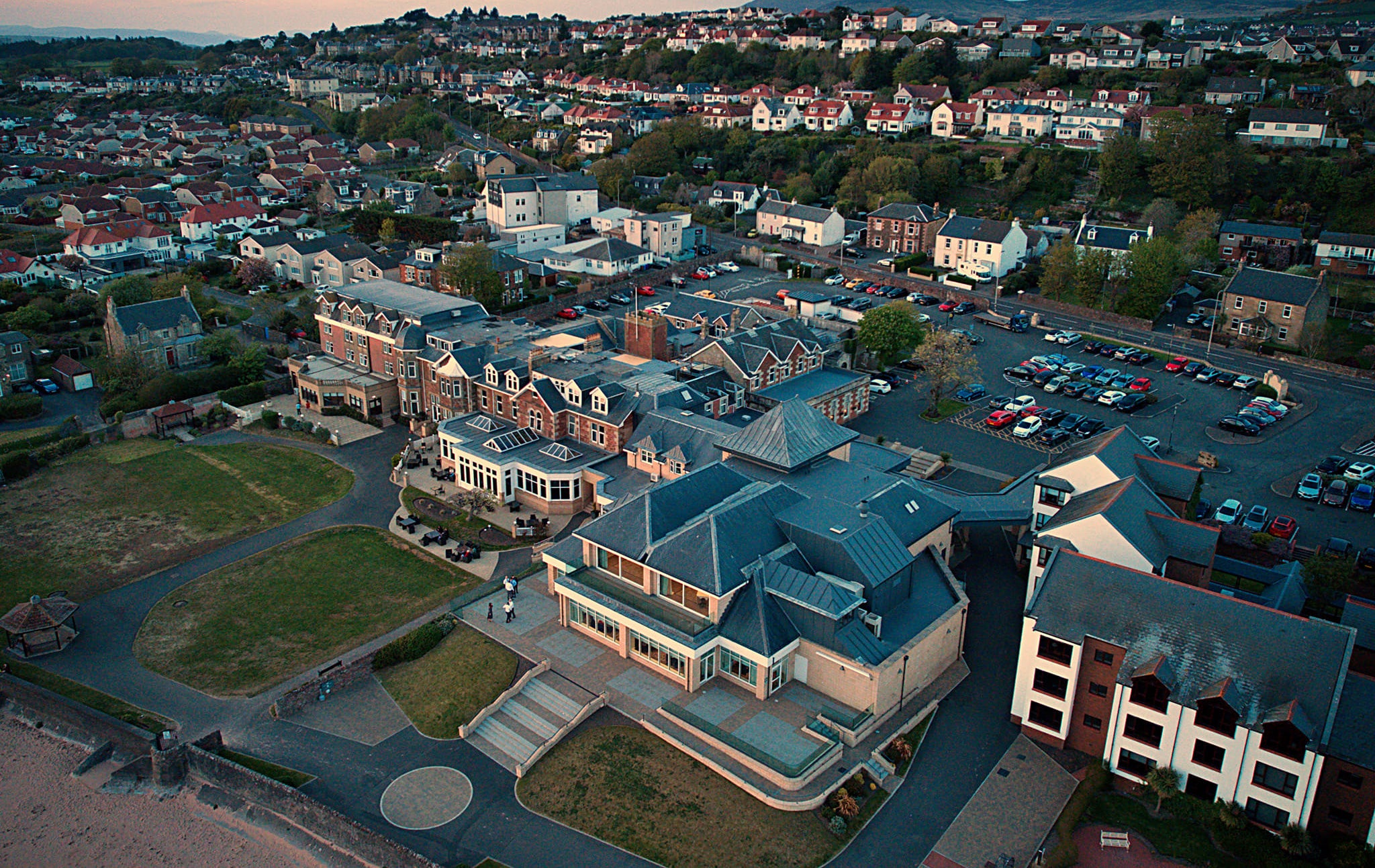 The hotel will become the ninth venue in the group which already includes Lochside Hotel, Spa and Lodges in New Cumnock, Ayrshire; Dalmeny Park House Hotel in Barrhead, Hetland Hall Hotel in Dumfries and Galloway, The Carlton Hotel in Prestwick, The Royal Hotel in Cumnock as well as The Radstone Hotel in Lanarkshire.  Other venues to join the growing group in the last year include the Fairfield House Hotel in Ayr and the historic Brig o'Doon House Hotel in Alloway.
Seamill Hydro has been under the leadership of the Sweeney family for more than three decades who have transformed it into one of Ayrshire's best loved destinations, with an enduring commitment to the future of the historic hotel. 
On behalf of the family, Sylvester Sweeney comments, "During our time as custodians of Seamill Hydro we have enjoyed the highest highs, like the grand opening of the stunning Firth Pavilion.  We have also endured the most agonising lows such as witnessing the closure of the hotel during the country's fight against the pandemic. 
"Our family has been honoured to share in the special moments of so many lives, thousands of weddings, countless birthdays and anniversaries and hundreds of proposals.  We could never adequately express our feelings towards our clients but would like to take this opportunity to thank you all, so very much. 
"Lorraine, Steven, Marina, our parents Mary and Sylvester, the rest of the family and I would like to pay a special tribute to the truly wonderful team of people, both past and present that have dedicated themselves, many over decades, to support us and the hotel.  The hard work and dedication shown by so many people and the true passion to make the hotel the best it can possibly be, has been a constant inspiration and source of energy and pride to us all.  We know the team will continue to give everything they have to make Seamill Hydro better tomorrow than it is today.  Thank you.
"Our family has decided that it is the right time to start a new chapter in our lives and to pass on the honour of being custodians of Seamill Hydro.  We know that the hotel will flourish under the leadership of the Kyle family who share so many of our values as well as our vision for the future of the hotel. 
"We will forever cherish our time at Seamill Hydro but are so excited to see what will come next." 
RAD owners, Robert and Vivien Kyle are keen to reassure guests that all bookings are secure, deposits and vouchers will be honoured, and all future weddings and events will be secure. The existing team will remain in their positions allowing for complete continuity during the transition of ownership.
Robert and Vivien added, "Not only are we delighted to be taking over from one family to another, but we are also proud to be adding another iconic Ayrshire based hotel to our prominent portfolio. Seamill Hydro could not be a better fit for us, with many similarities to our existing venues. RAD Hotel Group has a passion for ensuring guest experience is top priority which aligns well with the current values at Seamill Hydro, we all look forward to continuing this impressive legacy built by The Sweeney Family.
"The past year has been an exhilarating time for RAD Hotel Group, with Seamill Hydro marking our 3rd new addition, alongside Brig o' Doon House Hotel in Alloway and the nearby Fairfield House Hotel in Ayr. Our focus as a group is to continue re-investing in all our properties and Seamill Hyrdo will be no exception.
"We would like to say a huge thank you to the Sweeney Family for trusting us to carry on the legacy they have built so well over the years, and we wish them the very best in their new chapter.
"During this transition we would like to re-assure all staff at Seamill Hydro that we are dedicated to being as supportive and accommodating as possible and will announce further operational plans soon. As always, we are grateful for our amazing team at RAD and appreciate them endlessly for their hard work and support over the last 12 months.
The whole family and management team at RAD can't wait for what lies ahead and are eager to bring our wealth of experience to this already thriving hotel."
Seamill Hydro Hotel has 84 guest bedrooms and two luxurious suites, many enjoying spectacular views over the Firth of Clyde and the majestic mountains of Arran.  It also features the "Firth Pavilion" wedding and events suite as well as the Orangery Restaurant, Aura Lounge Bar, leisure facilities including a 16-metre indoor pool, gym, and salon.  The business employs just under 200 people with the longest serving, Mary, surpassing 40 years of service earlier this year.
The hotel had previously released plans for further development which the new owners are said to be looking to enhance and accelerate.
The transaction was brokered by Brian Sheldon, Regional Director in Christie & Co's Scottish Hospitality team. He comments:
"We have worked with both RAD Hotel Group and the Seamill Hydro over many years and are delighted to have assisted both families in the conclusion of this transaction. The sale demonstrates the ongoing investor and operator appetite for hotel opportunities across Scotland."
For further information on this press release, contact:
Bronte Hughes, Corporate Communications Manager
M: 07721 420 656 or E: bronte.hughes@christie.com
Contact the agents:

Brian Sheldon, Regional Director – Hospitality Scotland
M: +44 (0) 7764 241315 or E: brian.sheldon@christie.com
Visit our Business Search page to find out more about our current hotel listings.