1/30/2023
|
Childcare & Education
Multi-award-winning West Yorkshire day nursery group changes hands for the very first time
Specialist business property adviser, Christie & Co, has announced the sale of Sunbeams Day Nursery Group, which comprises five settings across Leeds and Harrogate in West Yorkshire.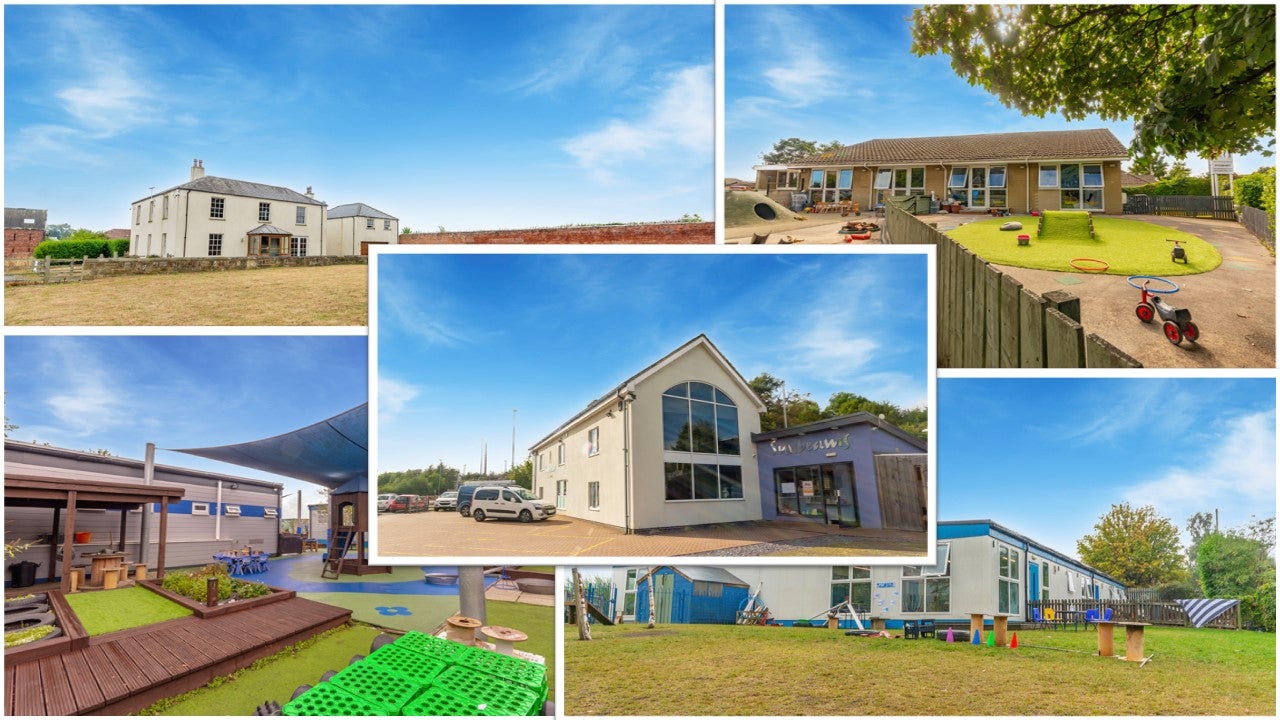 Sunbeams Nursery Group is a privately owned day nursery and out of school club group which, across its four operational settings in Leeds and Harrogate, has a combined capacity for 324 children and a further 60 children in out of school provision. It also includes a freehold site in Lazencroft which is currently being renovated and, once complete, will add a further 132 childcare places to the group.
Previous owners, Kate and Andrew Plews, opened the group's first setting in 2001 and, ever since then, have created a hugely successful business which has been rated as 'Outstanding All Areas' by Ofsted an impressive eight times since 2014.
It boasts a number of accolades, including 'Best Indoor Nursery Environment in the UK 2014' and 'Best Nursery for Staff Training and Development in the UK 2016' by Nursery Management Today, and the 'Team Development award' from Nursery World in 2021. Kate Plews also was named as the winner of the top five 'Most Inspirational People in Childcare' in 2017.
Kate and Andrew recently took the difficult decision to sell Sunbeams in order to explore new opportunities and spend more time with their family. Following a confidential sales process with Christie & Co, it has been purchased by Kids Planet Day Nurseries, taking it to circa 150 settings across the UK.
Kate and Andrew Plews comment, "Selling Sunbeams, which has been part of our lives for over 21 years, was an incredibly difficult decision. Our children, Tessa and Olivia, who attended Sunbeams are now pursuing their own careers and living in different parts of the world and this will give us more opportunity to spend time with them. We chose Kids Planet to continue to grow the business and support our amazing staff team as we believe they share the same ethos towards childcare as we do. A big thank you to Nick and Vicky at Christie & Co who have supported us through this process."
Clare Roberts, CEO at Kids Planet, comments, "The Sunbeams group of nurseries perfectly complement our own values and ethos, and place strong emphasis on providing enabling environments for each unique child. The four settings strengthen our presence in the Yorkshire region, and I look forward to welcoming them into the Kids Planet family."
The sale was handled by Nick Brown and Vicky Marsland at Christie & Co.
Nick Brown, Director & Head of Brokerage – Childcare & Education at Christie & Co, comments, "As you would expect with nurseries of this calibre, the interest was high and, after several offers from a number of high-profile buyers, Andrew and Kate decided to progress with Kids Planet. I am sure that this will prove to be a great addition to their portfolio. The demand for high-quality settings across Yorkshire over the last few years has grown to levels not seen before. With a number of recent high-profile sales brokered by our team, and now with the sale of Sunbeams and with more in the pipeline, this is all great news for this area."
Sunbeams Day Nursery Group was sold for an undisclosed price.
For further information on this press release, contact:
Phoebe Burrows, Corporate Communications Manager
P: 07540 063 598 or E: phoebe.burrows@christie.com
Contact the agent:
Nick Brown, Director & Head of Brokerage – Childcare & Education
P: 07764 241 316 or E: nick.brown@christie.com
Visit Christie & Co's Business Search page to find out more about current childcare listings.