9/27/2022
|
Childcare & Education
Pair of Sunflower day nurseries in Cambridge sold for the first time in over 30 years
Specialist business property adviser, Christie & Co, has announced the sale of a group of two Sunflower nursery settings in Cambridge.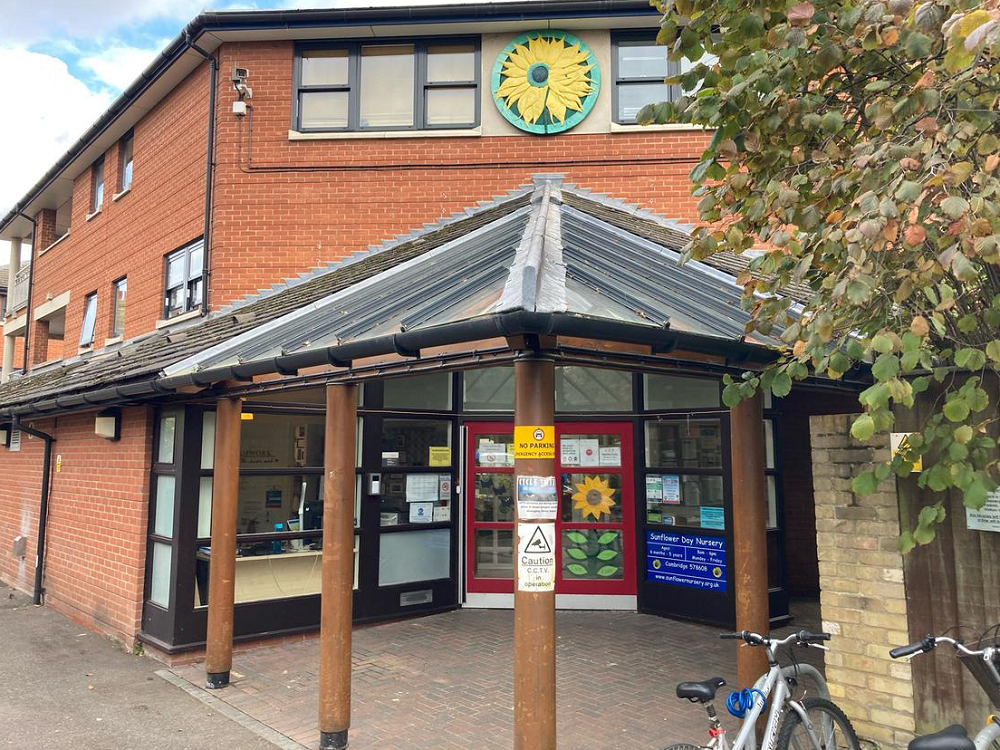 The group was established in 1991, when CHS Group (Cambridge Housing Society) opened Sunflower Cambridge, and it was expanded in 2008 with the addition of Sunflower Cambourne.
Sunflower Cambridge occupies a prominent position within the Peter Maitland Court building to the north of central Cambridge, and Sunflower Cambourne is a purpose-built setting in the heart of the largest settlement in South Cambridgeshire. As the only full-time day nursery in Cambourne, this setting enjoys the benefits of strong demand from the local market.
Both nurseries are 'Good' rated and offer a total of 105 places for children aged between zero and four years.
CHS Group recently decided to sell the nurseries to focus on their core activities within the Cambridgeshire community. Following a confidential sales process with Christie & Co, the group has been sold to award-winning, Kindred Nurseries, which now has 25 settings across the UK.
Ruth Pimentel, CEO at Kindred Nurseries, comments, "The acquisition of the CHS Group's Sunflower Nurseries enables us to expand into a new area of Cambridgeshire whilst maintaining an excellent match in pedagogy and high expectations of quality, which underpin our brand and ethos. We know that this fabulous group of nurseries will be a great match for the rest of our growing Kindred family. It has been an absolute pleasure working with the CHS Group throughout the sale process. Their passion for the Sunflower Nurseries was evident from the start, and they were keen to know that the settings would continue to be looked after and further developed. We are excited to start a new phase here at Kindred, with Sunflower Nurseries being a key part of that development. Thank you to Christie & Co who approached us with the opportunity and helped all parties throughout the process to reach a successful conclusion."
David Eaves, Director – Childcare & Education at Christie & Co, who handled the sale, comments, "We were delighted to be awarded the opportunity to support CHS through their sale process, and in Kindred the nurseries have found a fantastic custodian to carry on their outstanding legacy. This was a highly competitive process and the settings received multiple offers from credible and experienced buyers, reflecting the nurseries' prominent locations in Cambridge and Cambourne and strong future trading potential; with CHS ultimately deciding on Kindred due to their shared philosophy of excellent quality and engagement with parents and staff teams. 
"The demand for high-quality settings remains at record levels and, at present, shows no sign of abating in spite of some of the more recent economic headwinds, due to the resilience of the sector and the essential role childcare plays in supporting the broader economy."
The two Sunflower nursery settings were sold for an undisclosed price.
For further information on this press release, contact:
Phoebe Burrows, Corporate Communications Manager
P: 07540 063 598 or E: phoebe.burrows@christie.com
Contact the agent:
David Eaves, Director – Childcare & Education
P: 07711 767 094 or E: david.eaves@christie.com
Visit Christie & Co's Business Search page to find out more about current childcare listings.