7/26/2022
|
Dental Practices
The Pear Tree Dental Centre in Nottinghamshire village sold for first time
Specialist business property adviser, Christie & Co, has announced the sale of The Pear Tree Dental Centre in Nottinghamshire.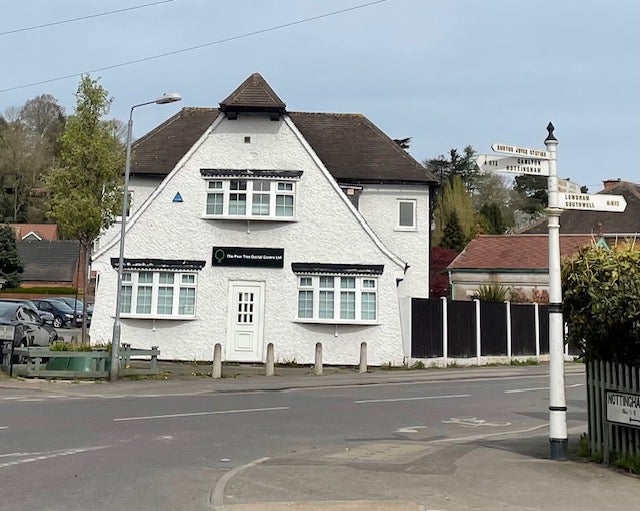 The Pear Tree Dental Centre is a mixed income dental practice in the affluent, picturesque area of Burton Joyce on the outskirts of Nottingham. It was opened by exiting owner, Dr Julie Kirkby, in 1990 and was relocated to its current, larger site in 1999. The practice started with just a single surgery and has grown both in size and reputation over the years, now operating with three surgeries and a dedicated team which offers a high standard of dentistry to the local population and the surrounding towns and villages.
The practice was recently brought to market to allow Dr Kirkby to pursue a well-earned retirement. Following a confidential sales process, it has been sold to first-time buyers and husband-and-wife team, Javaad Mirza and Imrana Ishaque.
Tom Morley, Senior Business Agent at Christie & Co who handled the sale, comments, "It has been a great honour to act in the sale of The Pear Tree Dental Centre which was a perfect opportunity for a first-time buyer or local consolidator. Congratulations to Julie Kirkby who has built a fantastic practice and can now enjoy her well-earned retirement, and congratulations to Imrana and Javaad on their first purchase. This sale is further proof of the demand for all types of practices in the Nottinghamshire region."
The Pear Tree Dental Centre was sold for an undisclosed price.
For further information on this press release, contact:
Phoebe Burrows, Corporate Communications Manager
P: 020 7448 8849 or E: phoebe.burrows@christie.com
Contact the agent:
Tom Morley, Senior Business Agent – Dental
P: 07540 063 172 or E: tom.morley@christie.com
Visit Christie & Co's Business Search page to find out more about current medical listings.