8/3/2022
|
Childcare & Education
Thrive Childcare and Education buys first Yorkshire day nursery setting
Specialist business property adviser, Christie & Co, has announced the sale of Tots 'n' Tykes Nursery in Pudsey, Yorkshire.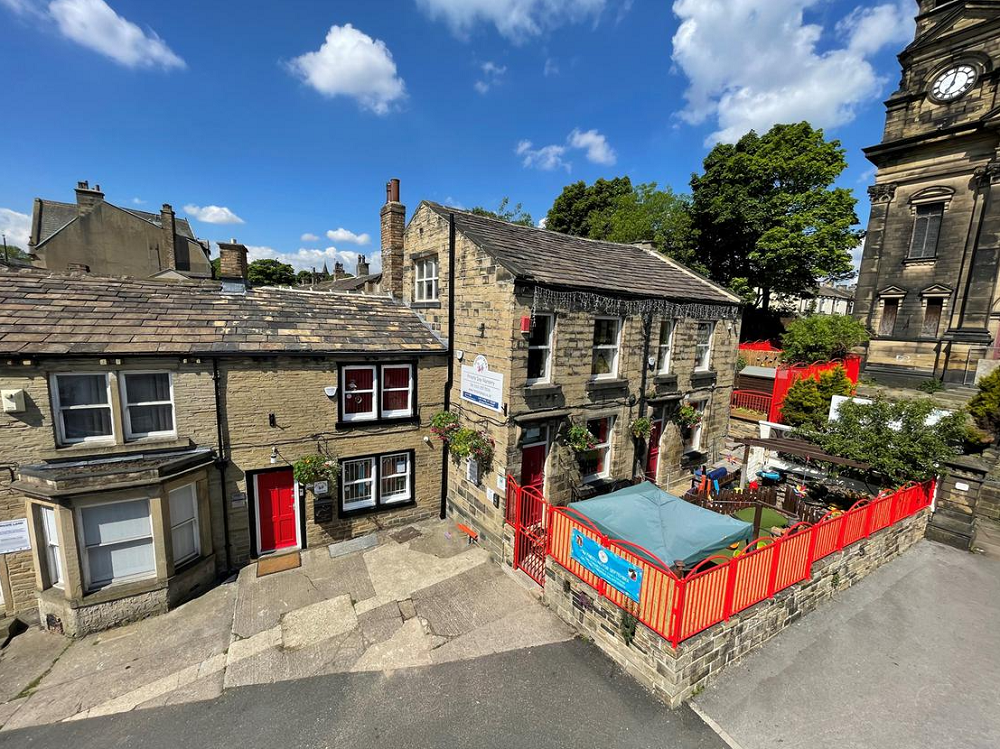 Established in 1990, Tots 'n' Tykes Nursery is a reputable, high occupancy setting which cares for up to 47 children aged zero to five years. The business is ideally located in the small Yorkshire market town of Pudsey which is easily accessible to Leeds and Bradford with good motorway links.

The setting was previously owned by Chris and Lesley Maughan, who decided to sell to pursue a well-earned retirement.
Following a confidential sales process through Christie & Co, Tots 'n' Tykes Nursery has been sold to national operator, Thrive Childcare and Education, which now has 49 settings across England and Scotland. This marks the group's first setting in Yorkshire and shows its appetite for further expansion.
Chris and Lesley Maughan comment, "Originally in partnership, we acquired the setting in 1991 when it was registered for 36 children. By 2001, we had expanded into the next door building to make it a 47-place setting. We bought the Partners out in 2008, and the setting has since gone from strength to strength, gaining an enviable reputation in the local community. We have invested heavily both financially and emotionally and we are happy to hand the reins over to Thrive to support the setting through the next phase of its development. They have the same ethos and values as us so I know it will be in good hands."
Cary Rankin, Chief Executive Officer at Thrive Childcare and Education, comments, "It has been a pleasure to work with Lesley and Chris. They clearly care deeply about their nursery team and are passionate and incredibly knowledgeable about Early Years education and care. With the support of Thrive, we are confident the nursery team will excel, maintaining the high standards the former owners set, whilst keeping their standing in the local area and continuing their own individual progression."  
Vicky Marsland, Associate Director – Childcare & Education at Christie & Co who handled the sale, comments, "Lesley and Chris have put so much into the nursery over the years and have created a truly wonderful place for children to grow, with an excellent reputation locally and a fantastic team of staff. It's been a pleasure working with them and I'm very pleased to have been able to assist them with the sale so they can now both spend a well-deserved retirement enjoying their second home overseas. After running a confidential marketing process, having introduced a number of interested parties, it was thought Thrive Childcare were a great fit in taking the business forward."

Legal advice was provided to the sellers by John Howe & Co Solicitors in Pudsey, and to the buyers by TLT LLP in Manchester.
Tots 'n' Tykes Nursery was sold for an undisclosed price.
For further information on this press release, contact:
Phoebe Burrows, Corporate Communications Manager
P: 07540 063 598 or E: phoebe.burrows@christie.com
Contact the agent:
Vicky Marsland, Associate Director – Childcare & Education
P: 07526 175 857 or E: vicky.marsland@christie.com
Visit Christie & Co's Business Search page to find out more about current childcare listings.