Leisure Mid-Year Review 2022
Our Leisure Mid-Year Review shares an insight on the trends, activity and headwinds that have shaped the UK leisure market so far in 2022 and provides an outlook for the second half of the year.
Market Overview
The UK leisure industry experienced more stable trading conditions for the first time in two years during the first half of 2022, following the lifting of all Covid-19 restrictions and there were clear signs of recovery across the market from Q1 as a result.
The so called Covid "bounce" saw many leisure operators experience boom-time trading levels in the spring, as the removal of trading restrictions enabled pent-up consumer demand to flow back into the market. Experiential, outdoor, visitor attraction and staycation-led businesses performed strongly and whilst many households looked to take an overseas holiday for the first time since the pandemic, considerable numbers still favoured UK based holidays over international travel.
With the combined impact of the war in Ukraine and Brexit unfolding as the year progresses, many operators are now facing more challenging economic headwinds, with rising costs of goods and staff and inflation edging closer to 10%, and interest rates on the rise. Additionally, supply chain issues continue to affect a variety of consumer goods and big-ticket items.
However, perhaps as a result of the pandemic and the various lockdowns endured over the past two years, there has been a shift in public sentiment towards leisure activities with consumers valuing recreational and leisure experiences more than ever. This sentiment helped to keep the transactional market buoyant throughout the first half of 2022 and drove the appetite for visitor attractions, holiday parks, holiday letting accommodation and experiential-led offerings, with sales of this sort dominating the wider market.
Examples include Sun Communities' acquisition of Park Holidays 40-strong estate of seaside holiday parks in the south of England, for circa £900 million, closely followed by its announcement to acquire Park Leisure 2000's 11 five-star holiday parks for an enterprise value of £182 million. Alongside this, Merlin Entertainments and Mondelez International announced a new 50-year partnership which saw Merlin acquire the operations and brand licenses for Cadbury World in the UK for an undisclosed sum. Whilst Sykes Holiday Cottages' acquired Forest Holidays (700 cabins across 12 locations), in a deal reported to be in excess £250 million.
Activity amongst sections of the private equity community softened as many have paused to take stock of the economic environment over the summer, yet these buyers remain on the lookout for large-scale opportunities with value-add potential and all the while, there continues to be a demand-supply imbalance in the operational real estate segment with limited availability of high-calibre opportunities.
At Christie & Co, key activity to date has included the sale of one of the UK's most prestigious and well-known snooker venues, the Northern Snooker Centre ("NSC") in Leeds to Yorkshire-based business, Concept Taverns. In May this year the team brought to market the iconic Trentham Estate on behalf of St. Modwen. Comprising 720 acres of freehold real estate underpinned by a leisure-based retail outlet and garden centre investment, together with an exceptional garden-based visitor attraction and events business, Trentham attracts around 3.25 million annual visitors. Negotiations with a short-list of bidders are ongoing, which we hope will lead to a sale being concluded in H2.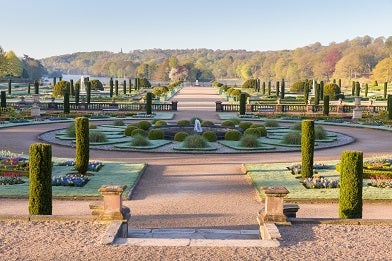 Trentham Estate, Stoke-on-Trent
The leisure team is also working on a number of "off-market" development situations in the aparthotel sector as well as advising on a variety of marina assets, which in many ways mirror some of the operational nuances of holiday parks. For example, holiday parks have annual pitch fee income, whilst marinas have annual berthing fees - both forms of income providing an important and comparatively secure base for their respective businesses.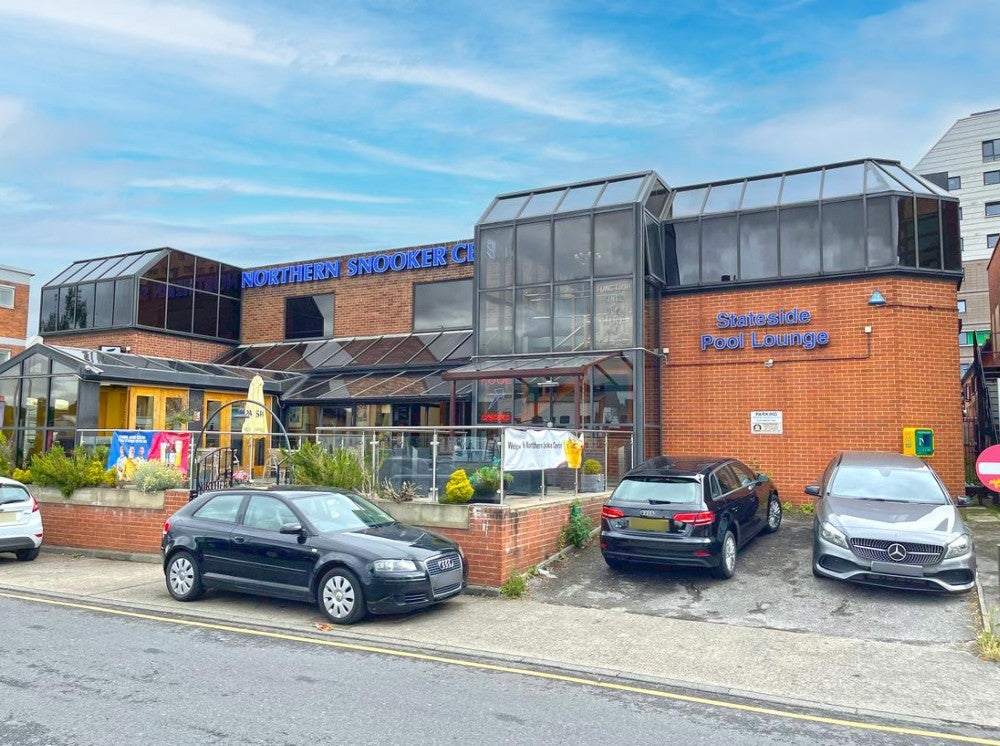 Northern Snooker Centre, Leeds
Looking ahead in 2022
Throughout H1 2022, businesses have been faced with increased cost pressures and some consumers are expected to reduce their spending in the coming months in response to the cost-of-living crisis, which is a key concern for leisure operators. However, rather than choosing to forgo leisure and recreational activities all together, we expect consumers to become more selective and price conscious in the coming months, which should help to maintain investor interest in the leisure market.
We anticipate that we will experience further flight to quality/flight to value activity as consumers seek a bigger bang for their bucks at the value end of the market, whilst top end operators remain relatively unscathed given the high-end demographic that they target.
Finally, the seemingly daily-changing political landscape may see a variety of current taxation policies revisited over the coming months in order to combat the cost-of-living situation. Reviews of taxes targeting both the individual as well as corporations which could stimulate further investment and help consumer expenditure are being mooted, albeit we will need to wait until September to learn who will be the next Prime Minister of the UK.
The market predictions that were detailed in our latest Business Outlook publication are continuing to play out and remain relevant for the second half of 2022.
We will continue to experience robust demand for quality leisure assets, with key UK staycations and day-trip markets prospering as a result
Investors will be attracted to opportunities that possess the ability to trade through pandemic-type situations with holiday parks, golf and garden-based attractions continuing to thrive
Staff shortages, the end of the commercial eviction moratorium in March 2022 and the return of both business rates and pre-COVID VAT rates will create added financial pressures
We are likely to see a rise in business failures and rental delinquency, bringing more opportunities to the market from H2 2022 onwards (Distress – check in with Stephen Jacobs)
Leisure property rents will be a mixed bag with some negotiations incorporating significant tenant incentives and rental levels off by as much as 25% to 35% of pre-pandemic levels, whilst those busy and more competitive locations will see landlords retaining the upper hand in lease transactions
Environmental, Social, and Governance (ESG) factors will see investors increasingly applying these non-financial factors to both real estate and operational aspects as part of their analysis process to identify material risks and growth opportunities
LOOKING TO SELL? GET IN TOUCH:
Jon Patrick, Director - Head of Leisure & Development
T +44 (0) 113 389 2710
M +44 (0) 7831 263 529
LOOKING TO BUY?
Start your search here