Childcare & Education Business Property Advisors
Our award-winning Childcare & Education team are widely recognised as the UK's leading advisors to the day nursery, specialist childcare, children's social care and education sectors.
---

We specialise in providing services to an incredibly wide spectrum of businesses that serve the needs of children and young people aged 0-19 years.
We are regulated by RICS (Royal Institution of Chartered Surveyors), so you can be confident that the advice you receive is both professional and accurate.
Our breath of knowledge and depth of expertise is called upon by wide range of clients from individual business owners, directors, trustees, bursars and sole traders, through to domestic and international corporate operators, large institutional investors and sector related stakeholders.
Every childcare or education business that we are appointed to sell has been carefully inspected by one of our experienced agents and they'll be happy to answer any questions you have.  
Ready to find a childcare or education business?  Start your search here:
---
Selling a Childcare or Education business
Click here if you're thinking of selling your children's day nursery, specialist childcare, children's home, foster care, SEND business or independent school.
Whether you're contemplating a sale now or in the future our team are best placed to help you prepare and can provide you with a free, confidential appraisal.
Alternatively, if you would like to speak to us about any aspect of the childcare and education sectors Courteney Donaldson, Managing Director – Childcare & Education, would be delighted to assist you.

Get in touch: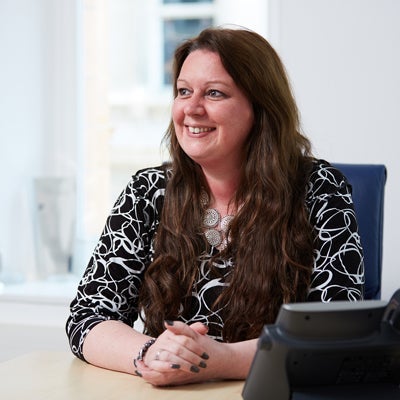 Courteney Donaldson BSc (Hons) MRICS
Managing Director - Childcare & Education Sectors
M: +44(0)7831099985
E: Courteney.Donaldson@christie.com

---
Childcare & Education Buyers
Are you looking to buy a childcare or education business? 
No buyer fees - register on our website and download opportunities for free
Future opportunities automatically emailed to you
All businesses for sale have been personally inspected by the agent personally dealing with the transaction
Quality Information Memorandum with supporting financial information  
Personal introductions to specialist accountants and solicitors
An in-house Finance team with access to unique sources of funding
RICS accredited valuations for loan security purposes - we are on the majority of lenders' panels

---
Childcare & Education Business Property Owners – Thinking of Selling?
It's never too early to start your exit planning.  Demand is very strong for childcare and education businesses across the UK and internationally. We have thousands of funded purchasers seeking the right opportunity.  
---
Why work with Christie & Co?
We are a regulated firm and abide by the strictest professional standards
With 15 offices across the UK we have childcare and education specialists immersed in selling businesses in your area, they have a concise understanding of the local market and buyers actively seeking opportunities in the your region
We are 'whole of market', enabling us to properly market your care business, ensuring that you receive a range of offers - not just one from a 'preferred' buyer
The Agent that you meet on day one, will work with you throughout the entire sale process, supporting you with their expertise, advice and recommendations from commencement through to completion
| | |
| --- | --- |
| | |
| | |
| | |