International Early Childhood Education & Care (ECEC)
With our long-standing reputation as the UK's 'go to' early childhood education and care business property agents, valuers and consults, our profile as the UK's leading day nursery sector experts, has led to our expertise being increasingly called upon by international ECEC Operators and Investors.
Our team are privileged to visit ECEC settings worldwide, working with clients, including nursery groups, investors, international departments of education and early years, in supporting and facilitating them to achieve their strategic growth ambitions.
Working closely with our care consultancy colleagues who provide advisory services including market entry studies for ECEC providers and investors contemplating acquisitions in new territories, our market leading agency team have exceptional global connections enabling them to connect nursery groups with complimentary, high quality businesses, facilitating successful mergers and acquisitions.
Alongside working on international agency mandates, and market entry feasibility studies commissioned by nursery groups and investors devising international acquisition strategies, we have published a number of self-funded research reports, links to which are below:



This report explores the impact that COVID-19 has had on the ECEC sector across five selected countries of focus and how the pandemic may shape the markets going forward.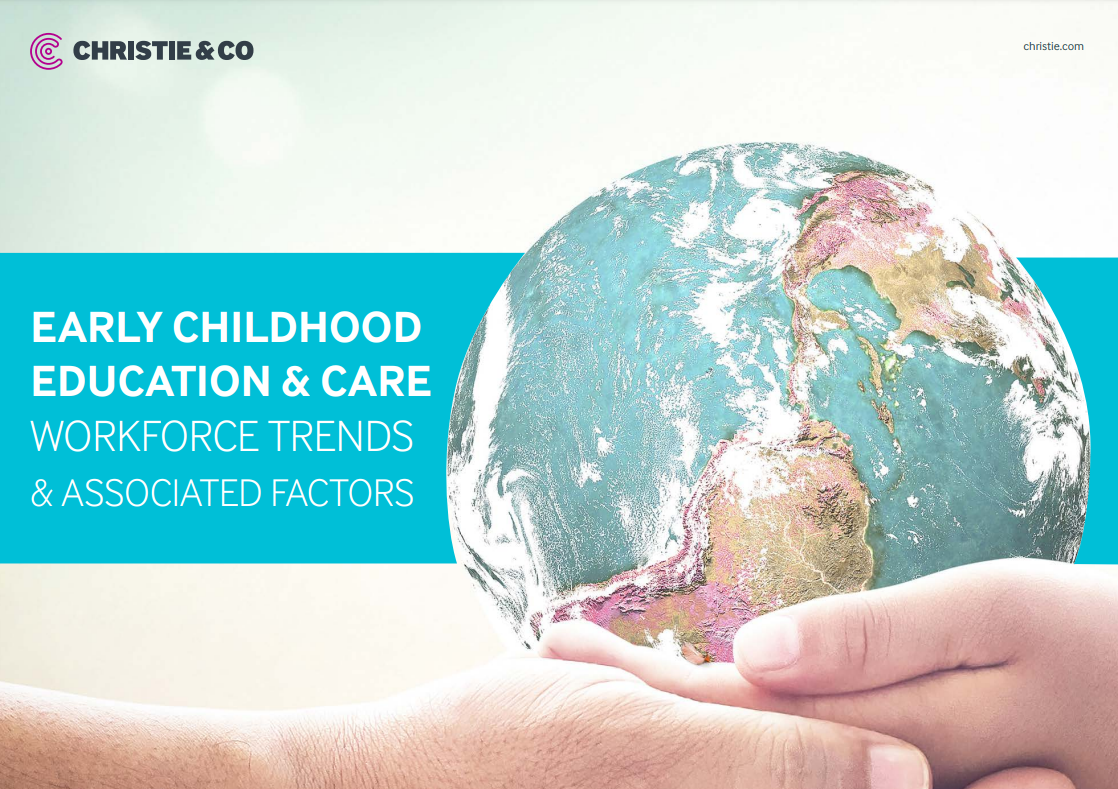 Our ground-breaking report, Early Childhood Education and Care Workforce Trends & Associated Factors, reviews demand drivers, childcare models and funding worldwide including key themes such as qualification requirements, ratios, the relationship between funding and parental leave, and the 'Childcare Gap'.

Christie & Co's Childcare & Education team are positioned at the forefront of ECEC market activity, working with single asset nursery settings, through to the largest ECEC global groups, alongside advising wider stakeholders including banks, investors, government bodies and global ECEC associations. Whether you are contemplating a sale or your business, or thinking about exploring new countries, territories and locations to expand your business, our insight and expertise will assist you with your strategic decision-making process, aspirations and objectives.


For further information please contact:  

Courteney Donaldson MRICS
Managing Director – Childcare & Education
T: +44 7831 099 985
E: Courteney.Donaldson@christie.com