Hotel Property Advice
Trying to buy or sell a hotel? At Christie & Co, we're experts at buying or selling hotels, and we understand the intricacies of the hotel property market in the UK. So whether you need help managing your current portfolio or making a new hotel investment, we can provide a range of invaluable advice.
Even as an experienced hotel owner, there's incredible value in seeking advice from professional advisors like us. There's so much to consider as a hotelier, including understanding the local market, planning hotel developments, and taking on legal advice. All of these factors help ensure every hotel room in your property stays full.
Buying or Selling
Valuation
Consultancy
Bank Support & Business Recovery
Development
Investment
Dispute Resolution
Rent Reviews


Hotel Marketing Experts
Our dedicated brokerage team are hotel sector specialists, providing sound advice, up-to-date sector intelligence, and market appraisals to help our clients make informed commercial decisions. 
We understand that every business is different, which is why we don't follow a one-size-fits all approach. We maintain a clear focus on brokering the sale of hotels with the minimum level of inconvenience and at the maximum achievable asking price.

With advice that goes beyond just trying to sell a hotel, we encompass corporate takeovers, group disposals, new-build projects, and acquisitions to provide a comprehensive service for hotel owners. 
Make sure you tell us what you are looking for by registering your details and creating 'Saved Search'.
Hotel Valuation
For those interested in attracting potential buyers, we have a large team of specialist hotel valuers and RICS-accredited chartered surveyors on hand. Offering in-depth local insights within a national framework, we have access to the latest market trends and a substantial pool of comparable evidence, ensuring that their reports and professional advice is always well-researched and informed.
We are recognised as leading valuers by high street banks including Bank of Scotland, Clydesdale, HSBC, Lloyds, NatWest, RBS, Santander, and Yorkshire Bank as well as most of the other specialist lending institutions. Much of the work we undertake is for loan security, accounts and balance sheet, acquisition, disposal, dispute resolution, statutory compensation and taxation purposes.

Hotel Consultancy
Not sure which direction to take your hotel business? Our hotel consultancy team prides themselves on being able to respond quickly to the needs of our clients. We have extensive experience in commercial due diligence, operational reviews, market development, strategic advice evaluating repositioning opportunities, and more.
As your hotel consultants, we'll use our current market knowledge to get the best price for your hotel, find similar properties, or simply provide expert advice to help you decide which options are best for your business.

Hotels Bank Support & Business Recovery
Working closely with all major banks and insolvency practitioners, we're aware that when a hotel business faces financial pressure it's essential that prompt and considered action is taken. 
Recognising the elevated risk factors of business recovery such as when dedicated bank support is required, our business recovery team collaborates closely with our hotel specialists. This collaboration ensures that our clients receive timely and precise guidance, empowering them to make well-informed decisions.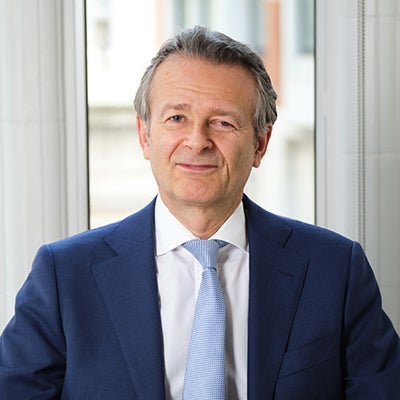 Stephen Jacobs
Director - Bank Support & Business Recovery
Hotel Development
Our focus is on the construction and development of operational real estate within the hotel industry. Leveraging our expertise in trading performance and real-time sales and valuation data, we offer access to the essential information needed for making well-informed decisions.
We collaborate with a diverse clientele, including both independent and corporate operators, developers, investors, private equity funds, as well as banks and financial institutions.
Hotel Investment
Working closely with the development team, our investment advisors offer constructive advice to prospective buyers on funding new developments. 
We have particular expertise in investment sales and acquisitions, sale-and-leaseback and sale-and-manage-back transactions, Op Co/Prop Co structures, forward funding as well as negotiating lease and management contract investment sales on behalf of our clients. A successful sale requires due diligence and that's where our expertise can help.

Hotel Dispute Resolution
Many of our senior hotel experts have undergone Expert Witness training, allowing them to provide sound advice as to whether a client has recourse to the law in relation to business or commercial property issues. Having advised major corporate clients, solicitors, private owners and operators alike we're well placed to facilitate effective dispute resolution that can help to reduce costs, stress, and to save time.

Hotel Rent Reviews
In the hotel sector where the majority of rents are based on trade potential and profitability, rent reviews are often an emotive issue. For occupiers of a leasehold property, rent is frequently one of their principal overheads, and with the majority of rent reviews being "upwards only" there is a direct effect on both profitability and value. 
For investment properties, rent is a valuable stream of income and has an important impact on capital value. Rent reviews are negotiated via our team of chartered surveyors and are designed to provide hotel owners with accurate, independent advice.