Restaurant Property Advice
Christie & Co's team of specialist restaurant agents, valuers and consultants are highly active across the UK. Our corporate head office is based in London, and supported by a network of 15 regional offices throughout the UK, giving us an intimate knowledge of every local market.
Selling     |     Buying     |     Valuation     |     Consultancy     | 

Selling your Restaurant
With restaurants coming in all shapes and sizes it is important to get specialist advice from an expert with an in-depth knowledge of the industry. This has never been more important than now as after the rapid growth from 2015, which saw 3,000 restaurants a year open, we now have a completely different landscape.
 
The demand has shifted and we at Christie & Co have seen this happen throughout the UK. With our local knowledge of trends and buyer appetite we are well placed to advise you, and can call on colleagues from our corporate and valuation teams, for further insight.
 
Whether you have a city centre leasehold restaurant or a "chocolate box" destination coffee shop we have sold them all. Initial marketing advice is provided free of charge, without obligation and on a strictly confidential basis. Our team will meet with you at a convenient time either inside or outside your business so complete discretion is assured.
 
For an honest view of the market and expert advice on how to achieve the best price for your business, get in touch with one of our specialists or contact Simon Chaplin, Restaurants Senior Director, for an initial discussion.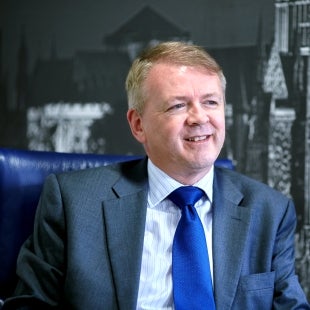 Simon Chaplin
Senior Director - Corporate Pubs and Restaurants
Buying a Restaurant
With so many types of hospitality business on offer weighing up the options is never easy.
 If you have a brand or concept in mind you may think that paying for someone's existing business is a waste but remember the site will be fitted, have planning and the existing customer base could be your customers going forward, so giving you a head start with your new venture.
 
It maybe that you are looking for a lifestyle change or wish to purchase a successful business which you can build on so reducing any risk factors.
 
At Christie & Co we have a wide range of restaurants for sale, at all levels, so can give you honest advice on the current business, its goodwill, any lease terms, and the obligations going forward such as staff. As we deal with going concern businesses every day we know what matters.
 
We remember that, as a buyer you are starting out on a journey, and we are there to help you raise finance, insure, and run your restaurant through the Christie Group network, so you can either grow or sell when the time is right.

Restaurant Valuation
We have a large team of specialist restaurant valuers and RICS accredited chartered surveyors based across our network of offices, providing local knowledge on a national scale and ensuring that we're well placed to undertake both widespread portfolio restaurant valuations as well as individual restaurant valuations. Working closely with our agency team, our valuers have access to the latest restaurant market trends and a substantial pool of comparable evidence, ensuring that their reports and professional advice is always well researched and well informed.
 
We are recognised as leading valuers by the high street banks including Bank of Scotland, Clydesdale, HSBC, Lloyds, NatWest, RBS, Santander and Yorkshire Bank as well as most of the other specialist lending institutions.
 
Our team of Chartered Surveyors offers a range of restaurant valuation and property related services to the Restaurant sector, including:

Accredited "Red Book" valuations for loan security purposes
Dispute resolution / expert witness assignments
Rent reviews on behalf of either landlord or tenant
Estate reviews for multi-site operators
Freehold restaurant 'bricks and mortar' valuations
Asset reviews for estate portfolios



Restaurant Consultancy
Our Restaurant Consultancy Team works with a wide range of clients from independent operators to the largest corporate clients. With an in-depth knowledge of the economic, financial, and political factors affecting the market, and up-to-date transactional evidence, they are able to support you in making the right strategic decisions.