4/22/2020
|
Childcare & Education
Covid-19: Impact on the UK Child Centric Sectors
The Covid-19 pandemic is affecting millions of people around the globe on a daily basis, and is increasingly impacting the local domestic, national and indeed the global economy.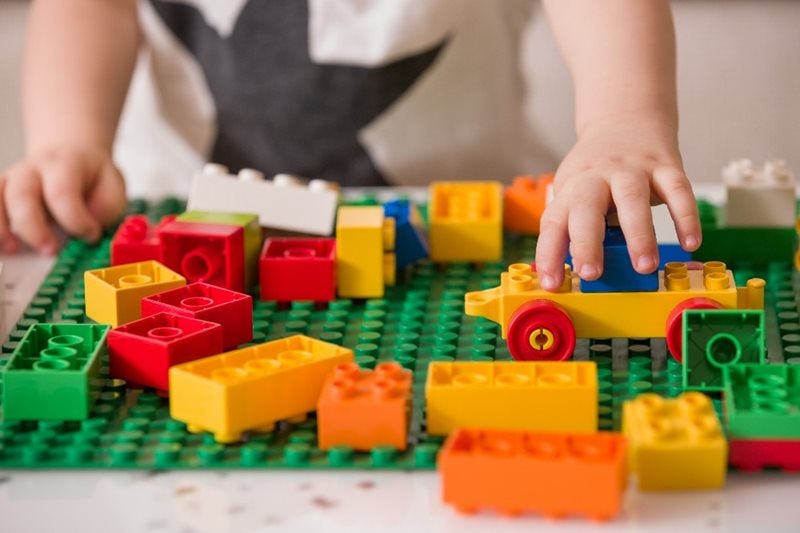 Author: Courteney Donaldson, Managing Director - Childcare and Education 

On 18 March 2020, the UK government announced that all early years settings and schools (excluding those caring for children of key workers and vulnerable children) were to close on 20 March until further notice. This has had an unprecedented impact on the childcare and Independent school sectors.

This article was written to provide insight, from a business property perspective, into the evolving situation, and to highlight key themes we are seeing in the day nursery and independent school sectors.
 
Cash Flow Concerns
 
While an immense raft of business support initiatives - such as Coronavirus Job Retention Scheme, Business Rates Relief, Business Interruption Loan Schemes, Deferral of VAT Payments - have been introduced by the UK government, increasingly operators have voiced significant concerns around delayed payments, especially associated to Job Retention Scheme salary payments.
 
But for many nurseries and schools, whose largest expenditures are staff costs, we have heard increasing concerns around the lack of cash flow and the impending inability to pay wages should HMRC not process applications quickly.
 
Bank Support
 
Across the UK, many of the most well-known high street banks, and indeed challenger banks that are newer to the commercial sectors, have been simply overwhelmed by the volume of customers seeking additional support.
 
Some nurseries, including Children 1st Nursery Group, who continue to provide childcare for key workers, have been able to secure additional bank support, via a £1.6m finance agreement from Lloyds Bank, offered in conjunction with a 12-month capital repayment holiday on existing borrowings. However not all nursery providers and schools are having the equivalent positive experience.  
 
Increase in Business Mortgagees Reporting Financial Distress
 
During recent weeks, providers with mortgaged freehold settings that were already struggling with financial pre-Covid-19, have reported that their bank is no longer able, or perhaps willing, to further support operations due to banking covenant breaches.
 
We have spoken with multiple nursery owners from across England, Scotland and Wales, alongside a number of provincial independent schools that have heartbreakingly advised that they fear will not be able to reopen. Some of these providers who have mortgages secured against their nurseries and schools, and in some cases their own homes, may be left with little choice but to sell in order to repay bank loans.
 
Leasehold Nurseries & Schools
 
For nurseries and schools operated from leasehold premises, rent payments are, after wages, frequently the second largest operational cost item.
 
Section 82 of The Coronavirus Act 2020, which specifically relates to business tenancies in England and Wales, awards protection from forfeiture (a landlord's termination of a lease) between 25 March 2020 and 30 June 2020.
 
While this protection is currently in place, refusing to pay the lease rents could still entitle the landlord to take subsequent action against a tenant. Should providers find themselves in this position, they are encouraged to contact their landlord to try and agree a mutually acceptable arrangement.
 
Market Uncertainty & Pricing Readjustments
 
On 14 April, the Office for Budget Responsibility (OBR) predicted that the UK economy 'could shrink by a record 35 per cent by June' which is sure to have a detrimental effect on UK businesses, nurseries and schools alike. Uncertainty and such change, in whatever form, causing market stagnation and impacting on values, can be incredibly damaging to a business.
 
We have continued to complete transactions, albeit at reduced levels compared to the volume of business sales completed prior to the commencement of Covid-19 lockdown. The market for nurseries and schools presently available for sale with vacant possession basis looks significantly different to the market for operational nursery business sales, given that, at the time of writing, the operational business landscape is so different from that just several weeks ago. 
 
Operators, buyers, investors and banks alike are uncertain as to when nursery and school re-openings may be permitted, and on reopening what may each business will look like. Will providers still be catering for the same number of children that they had previously, or will numbers have fallen due to changes in demand and potentially increased levels of unemployment? And, for a small number of providers who took what may have been perceived as a hard approach with parents on nursery fees during Covid-19, might this approach have detrimentally impacted on their reputation and the level of goodwill they had with parents pre-pandemic? 
 
There are so many unknowns at this time, but while uncertainty prevails it will have an impact and we anticipate a nationwide UK pricing readjustment across the nursery and independent school market, and indeed the wider commercial property markets in the short to medium term. 
 
Child centric sectors have long been known for their resilience. While there may be unprecedented times ahead, we are all in this together. With passion, dedication and determination, united we will get through it.

For more information around how businesses are being affected by Covid-19, visit our content hub.