Leisure market remains buoyant in the first half of 2022 as consumers value recreational activities more than ever, according to Christie & Co's Mid-Year Review
Specialist business property adviser, Christie & Co, has today launched its Leisure: 2022 Mid-Year Review, which reflects on activity, trends and challenges that shaped the UK leisure sector in the first half of 2022, and provides an outlook for the rest of the year.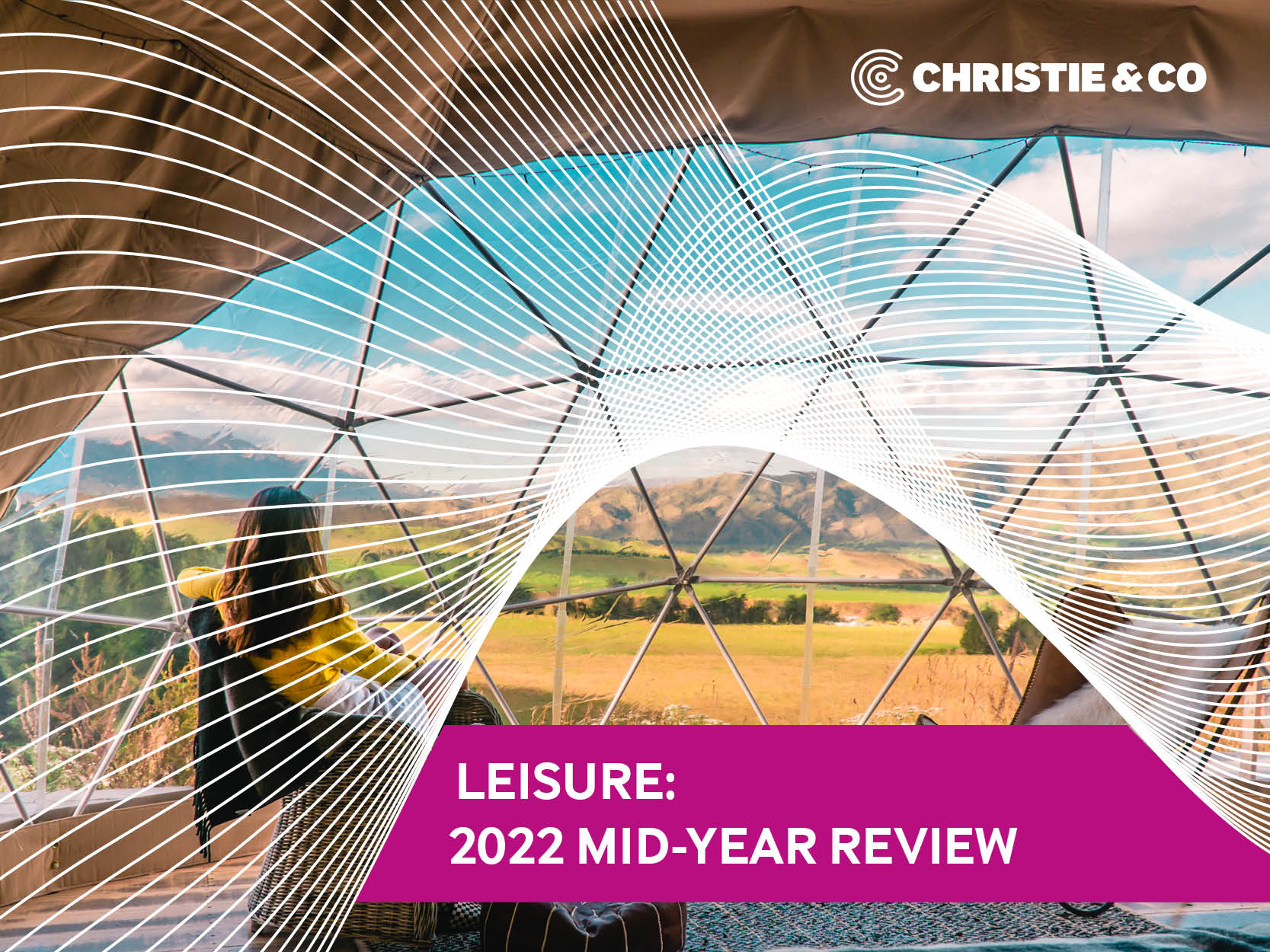 The review indicates that there has been a shift in public sentiment towards leisure activities with consumers valuing recreational and leisure experiences more than ever, likely due to the pandemic and various lockdowns endured over the past two years. Coupled with more stable trading conditions for the first time in two years during H1 2022, there were clear signs of recovery across the leisure market, particularly for experiential, outdoor, visitor attractions and staycation-led businesses.
This sentiment helped to keep the leisure transactional market buoyant in the first half of 2022 and drove the appetite for visitor attractions, holiday parks, holiday letting accommodation and experiential-led offerings, with sales of this sort dominating the wider market.
At Christie & Co, key activity to date has included the sale of one of the UK's most prestigious and well-known snooker venues, the Northern Snooker Centre ("NSC") in Leeds to Yorkshire-based business, Concept Taverns. In May this year the team brought to market the iconic Trentham Estate on behalf of St. Modwen. Negotiations with a short-list of bidders are ongoing and the leisure team is also working on a number of "off-market" development situations in the aparthotel sector as well as advising on a variety of marina assets.
The review notes that activity amongst sections of the private equity real estate community has softened as many have paused to take stock of the economic environment over the summer, yet these buyers remain on the lookout for large-scale opportunities with value-add potential and all the while, there continues to be a demand supply imbalance in the operational real estate segment with limited availability of high-calibre opportunities.
Looking ahead for the rest of 2022, the review suggests that consumers are expected to reduce their spending in the coming months in response to the cost-of-living crisis. However, Christie & Co envisage this will entail people being more selective and price conscious, rather than forgoing leisure and recreational activities all together, which should help to maintain investor interest in the leisure market.
Jon Patrick, Director – Head of Leisure & Development comments, "Many segments of the leisure sector have had a buoyant start to 2022 and with many choosing to holiday in the UK again this year, spending on staycation and associated leisure activities should be good this summer. The impact of escalating energy prices, supply chain challenges and inflation will however impact profitability for the majority of operators and particularly those with large spaces to heat/cool and light. Likewise, consumers will want to ensure leisure spend represents good value for money, reflecting the flight to value and flight to quality reaction that we anticipate as changing economic conditions unfold."
To read the full 'Leisure: 2022 Mid-Year Review, CLICK HERE.
For further information on this press release and interview requests, contact:
Bronte Hughes, Corporate Communications Executive
P: +44 (0) 7721 420 656 or E: bronte.hughes@christie.com