Hotels Mid-Year Review 2022
The Hotels Mid-Year Review reflects on activity, trends and challenges across the UK hotel market in the first half of 2022 and provides an outlook for the rest of the year.
Market Overview
The economic and operational challenges noted in our annual Business Outlook 2022 Report were very much evident for the UK hotel sector in the first half of this year. Hoteliers were faced with a challenging trading environment, with headwinds such as inflation, staff shortages and wage increases, supply chain disruptions and the cost-of-living crisis all having intensified significantly over the last six months. The additional burden of the spiralling energy costs only added to these operational challenges.
Yet the success of the Covid-19 vaccine in overcoming the Omicron variant has meant that consumer sentiment has picked up and occupancy levels have recovered at a much quicker rate than anticipated since January and nearing 2019 levels in most markets since May 2022. Additionally, operators have focused on maintaining high ADRs to absorb some of the increasing cost pressures and this has positively impacted RevPAR in both city-centre and regional UK hotel markets. Focusing on rate optimisation has enabled most hotels to partly protect their profit conversions from these cost pressures. Even though the recovery of international and business travel to the capital was slower than anticipated, London RevPAR is now exceeding 2019 levels and the summer season is looking positive.
Off the back of this uptick in operational performance, the transactional market has remained active, notably during Q1 2022. However, the war in Ukraine and growing economic uncertainty started to impact transactional volume during Q2, and overall the total volume transacted for H1 2022 is slightly behind the same period in 2021. Regional UK transactions dominated with almost three quarters of total volume. The wall of capital is still available and awaiting opportunities in the hotel sector; however, a cautious approach is being adopted due to the economic backdrop and additional cost of servicing debt. A selection of key transactions during the first six months of the year is included on the opposite page.
UK Hotel Transactional Volume (£M) AND Split between London and Regional UK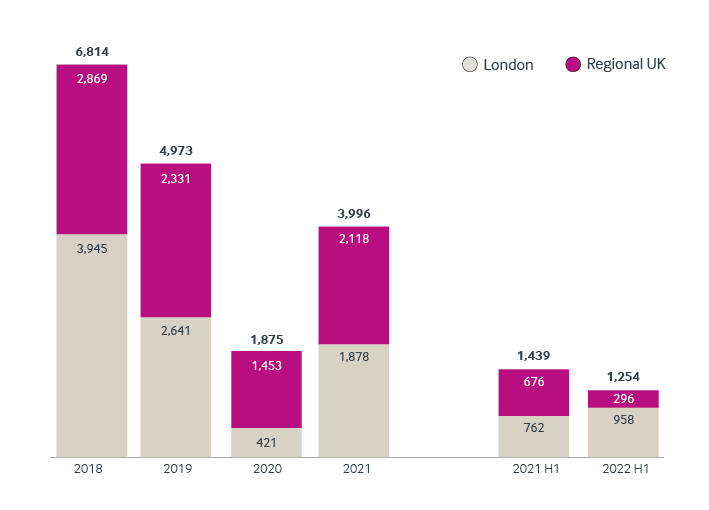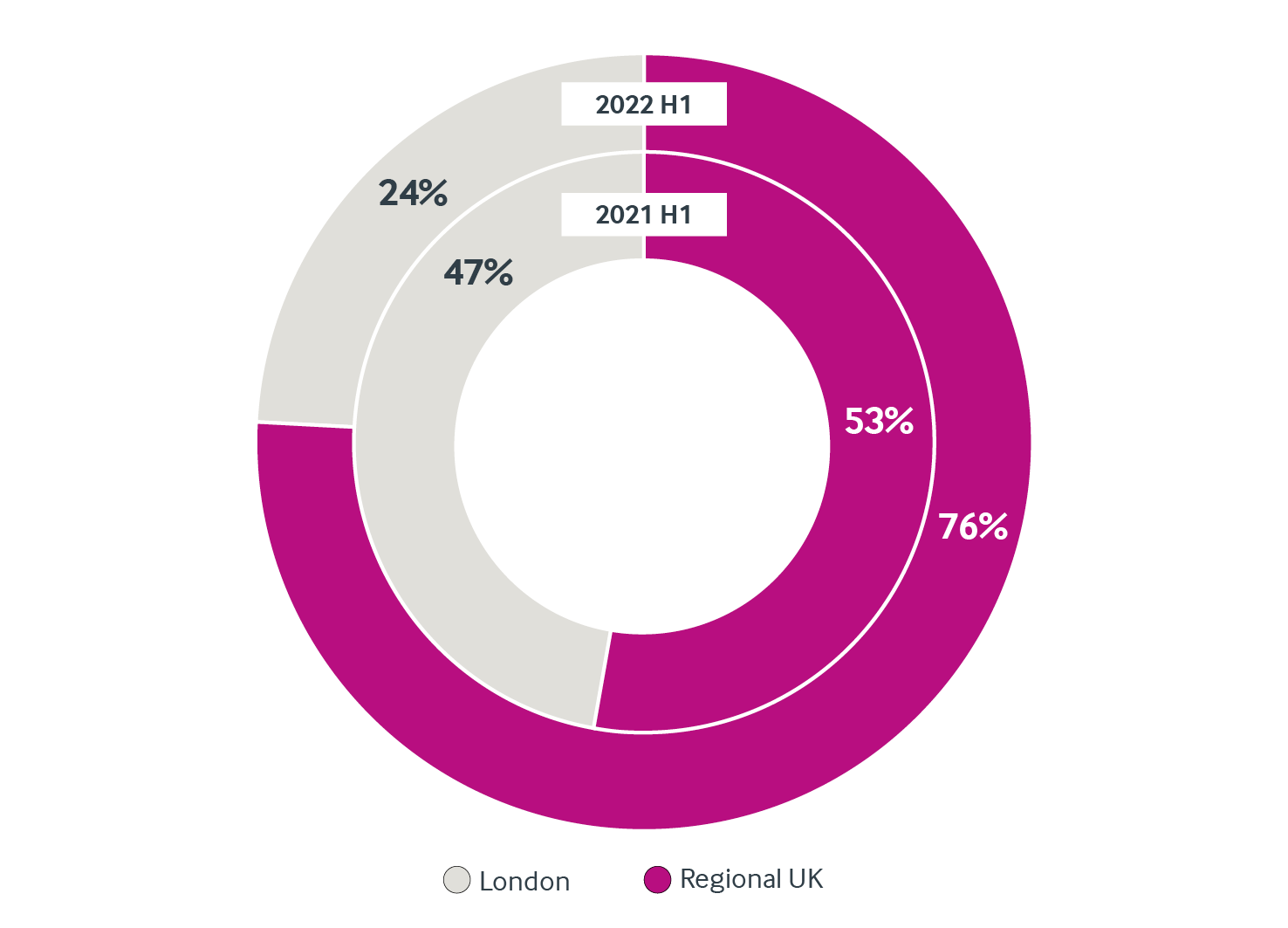 Notes: as at 4 July 2022, includes transactions €5m and greater. Sources: MSCI Real Capital Analytics www.rcanalytics.com, Christie & Co Research and Analysis
Christie & Co Activity
Christie & Co is currently instructed on over £1 billion pounds worth of hotel assets across the UK, both open market and confidential and has sold almost 50 hotel businesses since January 2022, demonstrating the continued buoyancy of the market particularly in the regions. Additionally, new instructions have picked up suggesting that owners are now willing to capitalise on the record performance of 2021 and the wall of capital still looking for opportunities.
Proportion of Distressed Transactions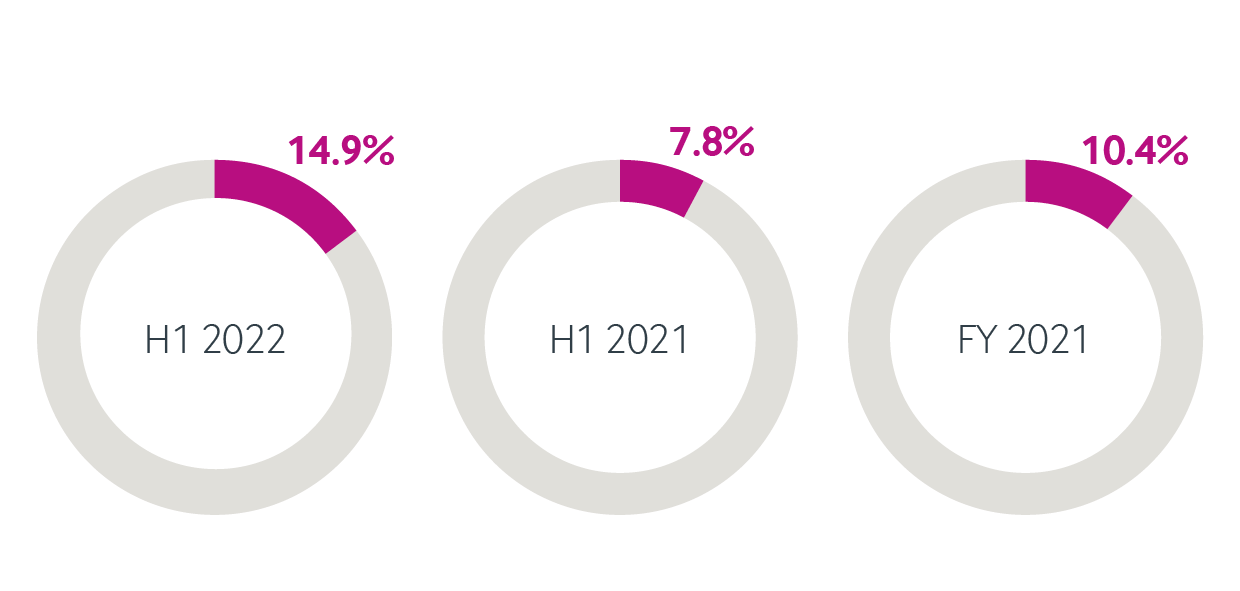 Recent Corporate Hotels transactions...
Sonder Holdings secured as new tenant for The Henry VIII Hotel in Bayswater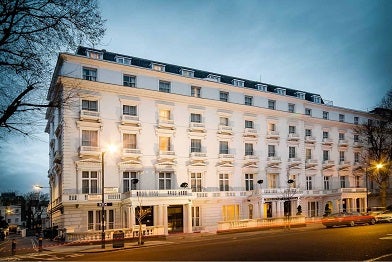 Christie & Co advises Castleforge on the purchase of the Abbey Hotel in Bath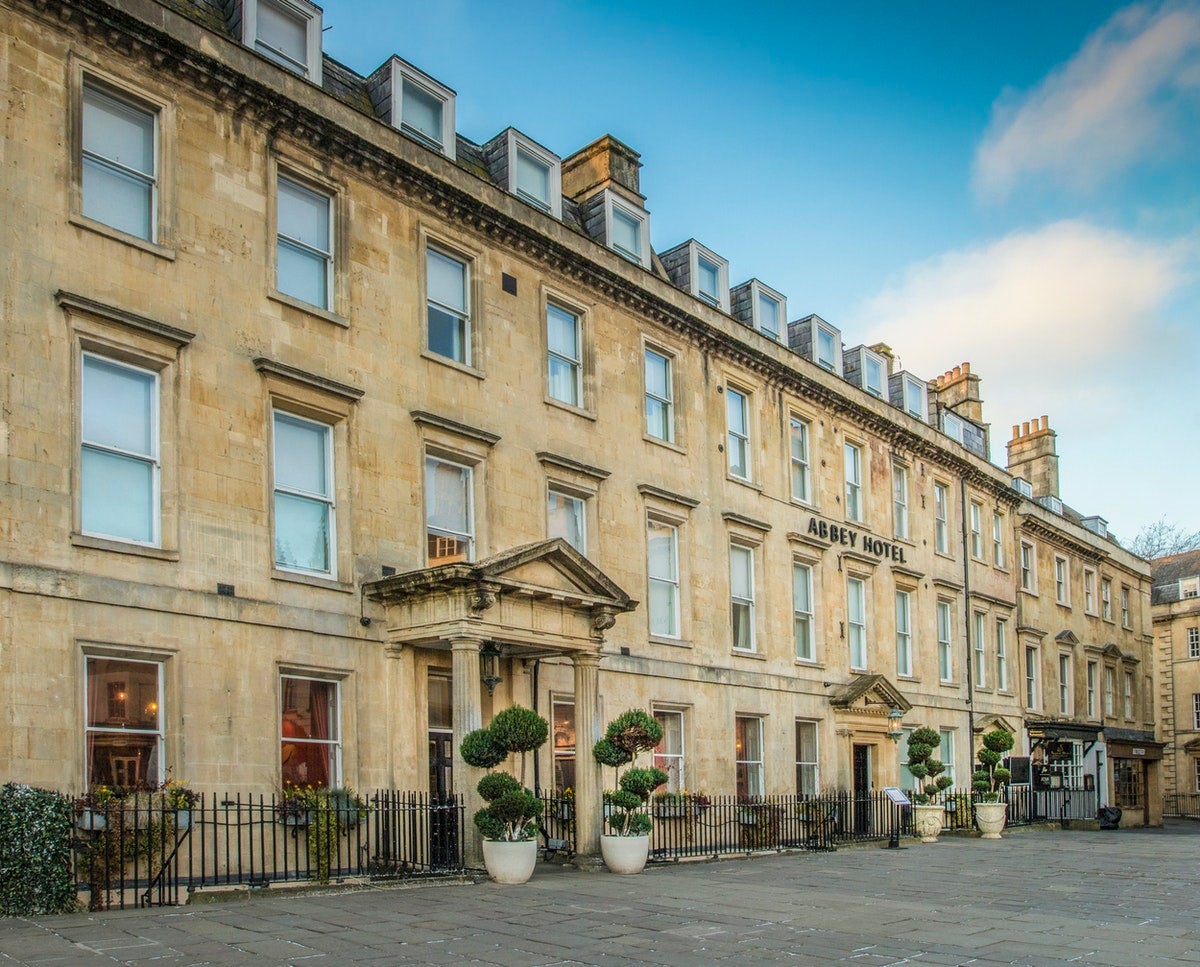 Update Across the Regions
Across the regions, buyer appetite for quality assets in country or coastal locations remains strong. Sites with outdoor space or development potential to add an accommodation offering, allowing buyers to capitalise on the staycation trend, also continue to be very attractive.
On the whole, values have not been overly affected for good quality businesses, however buyers are becoming more price sensitive. There is a good window of opportunity to exit and sell now ahead of the headwinds that will start to pinch during the second half of 2022.
Scotland and North West
Christie & Co's Scottish Hotel team observed buyer interest across all price points of the Scottish hotel market in H1 2022, which has kept the market buoyant. Existing hotel operators are keen to add assets to their portfolios, within hotspots such as Edinburgh and Glasgow, the Central Belt, Perthshire, West Coast, Fife and the Highlands.
Take a look at some of our recent activity across the North West & Scotland...
Downing LLP completes sale of luxury Perthshire hotel, Dunkeld House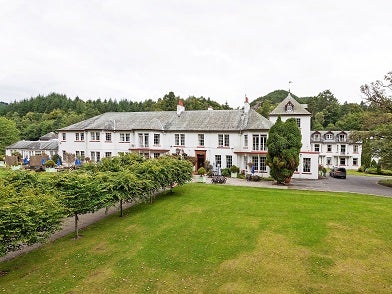 Unique island hotel on Scotland's world-famous Whisky Coast comes to market through Christie & Co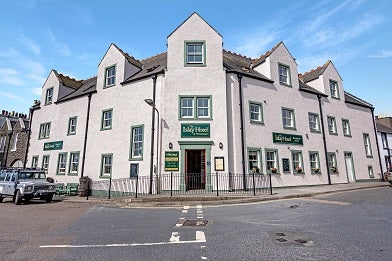 North East & The Midlands
Across the North East and Midlands, sales increased by 54.2% in H1 2022, compared to the same period in 2021, which is largely being driven by more available debt funding and liquidity. The number of businesses coming to the market is still not enough to satisfy the level of increased buyer demand and values held up well as a result.
Take a look at some of our recent activity across the North East & The Midlands...
Best Western-branded central Derby hotel sold to AG Hotels through Christie & Co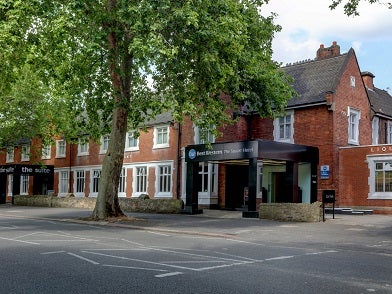 South
In the South, there is optimism for another strong summer trading period in 2022 driven by staycations, although trading performance is unlikely to reach the same level as last year, due to international travel restrictions having lifted. Corporate and private dining bookings have picked up which should help to give operators a boost.
Throughout the region in H1 2022, there has been a rise of 'alternative hotspots', as investors are looking to up-and coming-areas for opportunities due to the short supply in traditional hotspots. Areas such as in and around Norfolk, Southampton, Devon, Dartmouth, Poole and the Dorset coast have all become more attractive, with several good quality hotel products now having entered these locations.
There has also been an uptick in interest for resort-style properties and sites of 100-150-acres with development potential, with increasingly more operators and investors looking to create destination or spa-led hotels with wellness at their core.
Take a look at some of our recent activity across the South…
Christie & Co completes successful sale of the Lythe Hill Hotel & Spa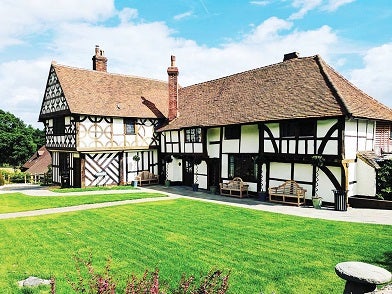 RedCat Pub Company acquires tenth coaching inn with its subsidiary, The Coaching Inn Group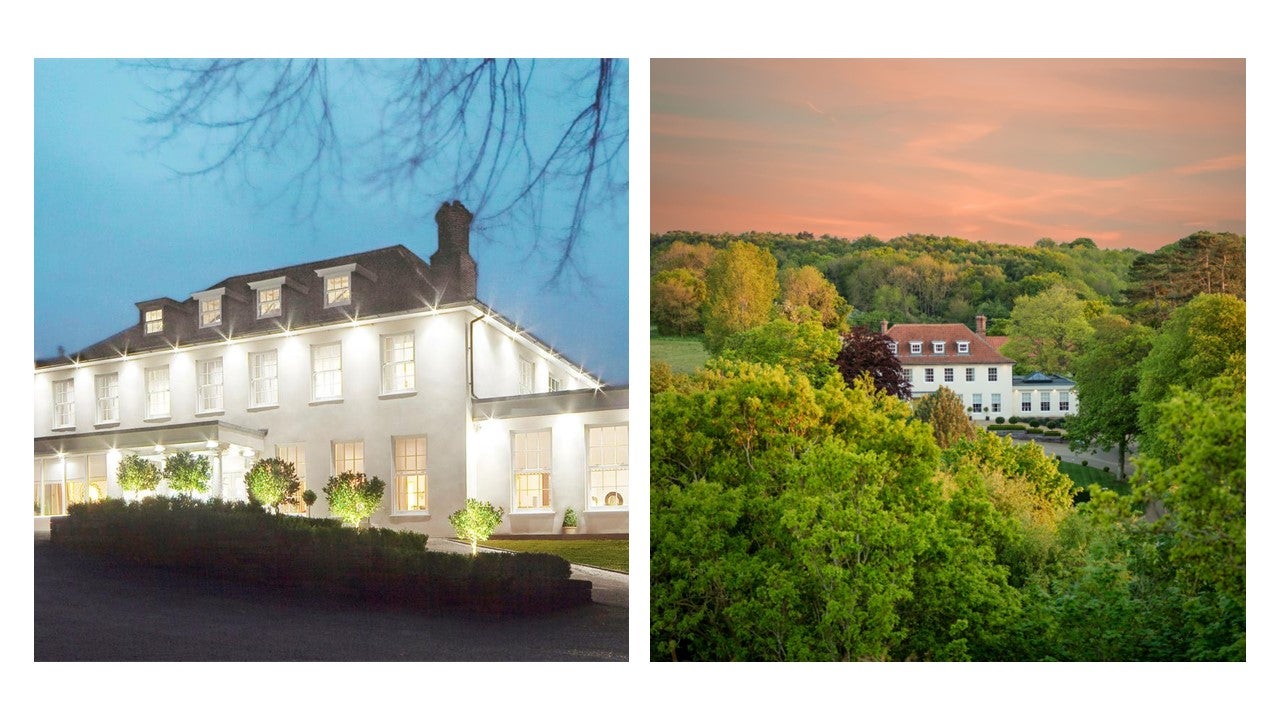 The Coaching Inn Group acquires The Castle of Brecon Hotel in Wales through Christie & Co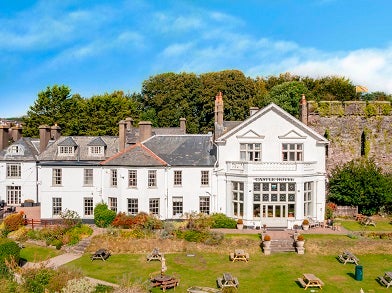 Romney Bay House Hotel snapped up by successful hotelier behind The Gallivant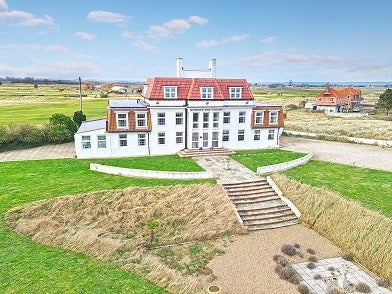 Looking ahead in 2022
2022 might end up being a story of two halves. Consumer sentiment remained generally positive until spring, and the sector has been recovering more rapidly than first thought so operators are anticipating a good summer season, albeit below the record highs of 2021.
However, as uncertainty continues to creep in during the second half of 2022 due to inflation and the effects of the cost-of-living crisis on disposable income, this is likely to have an effect on trading performance and businesses may start to feel the pinch as a result from Q4 2022, into Q1 2023. We might therefore see an uptick in distressed activity which remains still at all-time lows.
Encouragingly, regardless of the operational headwinds and cost pressures facing the sector, investors continue to keep a long-term view towards opportunities but there is little doubt that the uncertain outlook and soaring debt costs will start to be reflected in asset pricing in the coming months.
Key Hotel Transactions across the market in H1 2022
| | | | |
| --- | --- | --- | --- |
| Date | Vendor | Purchaser | Deal |
| January 2022 | M&G Real Estate | Aprirose | Aprirose bought the freehold of the 350-room Hilton Hotel Heathrow Airport Terminal 5 from M&G Real Estate for a reported £27m. |
| January 2022 | RJR Securities | CBRE Investment Management | CBRE Investment Management completed a transaction to provide forward-funding investment to RJR Securities for the four-star 188-bedroom Maldron Hotel on Chapel Street in Manchester city centre. |
| February 2022 | De Vere Hotels | Aprirose | Aprirose acquired 150-room Selsdon Park hotel in Surrey from De Vere Hotels for an undisclosed price. |
| February 2022 | Alchemy Partners | Harris family and Kings Park Capital | The Inn Collection group, a rapidly growing company with 31 UK sites, was sold by Alchemy Partners to a newly-formed company owned by the Harris family in conjunction with Kings Park Capital in this reported £300m deal. |
| February 2022 | KE Hotels | Castleforge | London-based property investment firm Castleforge acquired the 4-star, 65-room Abbey Hotel in the centre of Bath from KE Hotels. Christie & Co advised Castleforge on this acquisition. |
| February 2022 | Chardon Hotels (Taylor family) | Atlas Hotels (London & Regional Properties) | L+R's Atlas Hotels acquired the Chardon Group of six hotels located across Scotland for an undisclosed sum. |
| February 2022 | Roundapple Hotel Partners | CDL Hospitality Trusts | Singaporean investor CDL Hospitality Trust acquired the 196-year head lease of the 189-bedroom Hotel Brooklyn Manchester from Roundapple Hotel Partners for £24.1m, representing a net property income yield of 7.4%. |
| February 2022 | BMW (UK) Trustees (managed by Legal & General Investment Management) | LaSalle Investment Management | LaSalle Investment Management, on behalf of a separate account client, forward funded the £50m development of a 189-bedroom Premier Inn hotel in Hammersmith, West London. |
| March 2022 | Ralph Trustees | Bourne Leisure | Bourne Leisure, a Blackstone-backed portfolio company acquired the Runnymede on Thames in Egham, Surrey, to expand its Warner Leisure Hotels portfolio. |
| March 2022 | Triangle Investments | Michel Reybier Hospitality  | Michel Reybier Hospitality completed the acquisition of the 39-bedroom L'oscar London, a boutique hotel in Holborn for a reported £60m. |
| April 2022 | HPL Olympia | JV between Frogmore and C1 Capital  | Frogmore and C1 Capital acquired the 405-room Hilton London Olympia for £130m from a joint-venture between Singapore-listed Hotel Properties Ltd and Ong Beng Sen. |
| May 2022 | JV between Marrico LLP and Helios | UK Commercial Property REIT | UK Commercial Property REIT Ltd acquired a hotel development opportunity in Leeds from Marrico (Sovereign Square) Ltd, a joint venture between Marrico LLP and Helios, for a total commitment of £62.7m. The 305-room hotel is expected to complete in 2024 under a 25-year franchise with Hyatt Hotels. |
| May 2022 | Jessica and Peter Frankopan | Experimental Group | French hospitality firm Experimental Group purchased Cowley Manor Hotel in the Cotswolds for an undisclosed sum. |
| June 2022 | McMillan Family | Bespoke Hotels | The 3-strong McMillan hotel group in Scotland was acquired by Bespoke Hotels for an undisclosed sum. |
LOOKING TO SELL? 
GET IN TOUCH WITH OUR HOTEL EXPERTS
Carine Bonnejean
Managing Director – Hotels
T: 07921 063 548
E: carine.bonnejean@christie.com
LOOKING TO BUY?