11/12/2019
|
Dental Practices
Landmark dental business in West Yorkshire sold through Christie & Co
Specialist business property advisor, Christie & Co has completed on the sale of landmark mixed dental business, Shaw & Associates Dental Surgeons Limited. Amongst the most profitable and successful independently owned dental groups in the United Kingdom, the sale was one of the largest dental transactions in the country this year.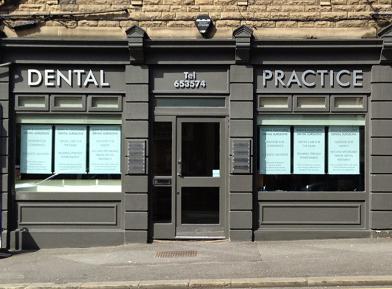 The mixed practices are located across two settings in Huddersfield and Halifax and maintain a reputation for providing high quality, affordable dental care to the local community, with each practice benefiting from a significant NHS income stream.

The Huddersfield site is a traditional dental practice situated on the outskirts of the town centre, in a densely populated location in the heart of the community. The three storey building enjoys good visibility on a busy high street and comprises five well fitted dental surgeries across three floors.

The second practice is situated near Halifax and enjoys a commanding position as part of a medical complex alongside a GP surgery and pharmacy, with a large car park to the rear. The practice currently comprises three well-fitted dental surgeries with an opportunity for the new owner to expand to the first floor.

The two practices were acquired in 2013 by Shaw & Associates Principal, Dr Giles Ratcliffe. Having built up the business over the past few years, Dr Ratcliffe made the decision to plan retirement from practice ownership and pursue other projects. The business has been purchased by Bupa Dental Care, as part of their continued ambitious growth plans across the UK.
  Dr Ratcliffe comments, "It was great working with Jonathan Watson at Christie & Co and David McEwan from Schofield Sweeney Solicitors. Working through a practice sale can be stressful at times for somebody not used to the process; but I never for a second, felt unsupported or more than a phone call away from a wealth of expertise and experience. I wouldn't hesitate to recommend or work with Jonathan and David again in future and sincerely thank them both for their invaluable help."

Jonathan Watson, Director at Christie & Co handled the sale and comments, "It was a genuine pleasure to work with Giles, who we have been advising for a number of years. I am delighted that he and his family have been able to achieve a landmark deal to reward their hard work and dedication to their practices. It took a real team effort between all parties involved to conclude a deal of this size in just three months. The group generated significant interest and multiple offers from a number of key players in the dental arena. With an asking price of more than 300% of turnover, this emphatically demonstrates the strength of the market for profitable dental practices and group sales across the North and beyond."
 
David McEwan from Schofield Sweeney Solicitors acted on behalf of the sellers. He comments, "It was a joy to work with Giles and Jonathan on this deal who worked extremely hard to achieve a fantastic result for all involved. I have worked with Christie & Co on a number of transactions and they bring the same professionalism and integrity to its brokerage service as they do to its highly respected RICS valuation business. This undoubtedly gives them a competitive advantage and I would have no hesitation in recommending their services to clients."
 
Shaw & Associates Dental Surgeons Limited was sold off an asking price of £7,750,000 on a leasehold basis.

For further information on this press release, contact:

Fiona Fieldhouse, Head of Corporate Communications
P: 020 7227 0793 or E: fiona.fieldhouse@christie.com

Visit our Business Search page to find out more about our current dental practice listings.