Taunton care home sold to experienced operator, National Care Group
Specialist business property adviser, Christie & Co has successfully completed the sale of Church View Care Home in Taunton and associated business on behalf of previous owner and operator, Sandra Joyce.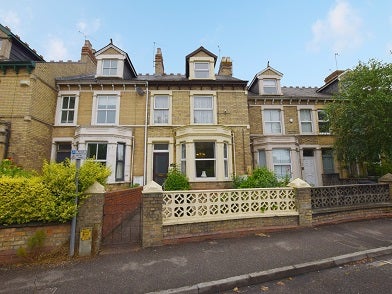 The well-established, 6-bed learning disability home is set in an attractive Victorian style terrace property, arranged over three floors with stairlift access. The premises is equipped with an access ramp at the entrance and benefits from a courtyard garden to the rear. Located around a mile from Taunton town centre, the well-placed care home is within easy access to main roads and the local train station. Enjoying strong and consistent occupancy, this reputable establishment has been owned and operated by Sandra Joyce for the past 11 years.  

Mrs Joyce decided to move on from Church View to enable her to focus on her elderly care homes situated in Somerset and Devon and she comments, "I am delighted that NCG have bought both Churchview care home and Churchview Care Services with its associated supported living units as they appear to have a similar ethos to me and will bring their significant experience and resources to enrich both businesses for the benefit of residents, clients and staff."

The business was purchased by an experienced existing operator, National Care Group Ltd who have acquired other facilities in Somerset, with the most recent being Oaklea Care in Yeovil and sees Church View and its associated company as an excellent fit for its rapidly expanding business. As part of the transaction, National Care Group also acquired a number of supported living units and a domiciliary care agency which also has a satellite office in Minehead. 

David Rowe-Bewick, National Care Group's Finance Director, comments, "National Care Group is already an established group caring for younger adults with a wide range of care needs in a variety of settings. This new acquisition adds 11 beds, plus additional care provided within individuals' own properties, to NCG's portfolio of 700 as part of its ongoing strategy to provide high quality care to vulnerable individuals."

Simon Harvey, Director based in Christie & Co's Exeter office said, "The sale of Church View is yet another example of how the social care market is still attracting investment from new entrants. Demand for well-run learning disability care homes continues to outstrip supply. We're delighted to work with the National Care Group, who we have worked with across to UK in order to help the Group grow and I look forward to seeing how they develop Church View in the future."

Churchview and Churchview Care Services were sold for an undisclosed sum.