1/27/2020
|
Childcare & Education
Premium North West Nursery Group sold by Christie & Co following global interest
Specialist business property advisor, Christie & Co is delighted to announce the recent sale of Kids Allowed, a market leading nursery group with award winning nurseries located within the North West of England. The business has been sold to Kids Planet, an expanding group operator with more than 44 nurseries across the North West and the Midlands.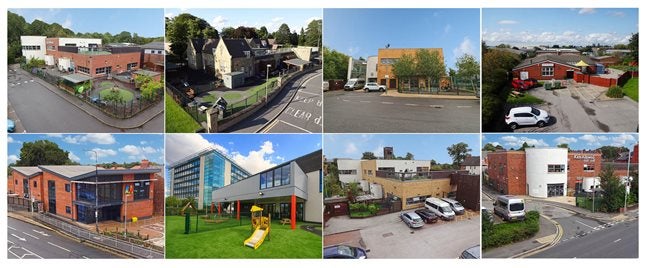 Founded in 2003 by Jennie Johnson MBE, the Kids Allowed group has grown organically to encompass eight state-of-the-art, purpose-built settings, providing childcare to c2,000 children, and boasting an annual turnover in excess of £11,000,000.

Christie & Co's specialist childcare team were engaged to explore options and facilitate a highly confidential sale of the business. This resulted in deliverable bids from global and domestic operators, as well as UK-based and international investors.

Jennie Johnson MBE Chief Executive of Kids Allowed comments, "Having made the emotionally charged decision that selling Kids Allowed was the right thing for myself and my family, interest was phenomenal. Ultimately what made the decision easier was selling to a person and company that we genuinely believe will cherish the Kids Allowed legacy, colleagues and children and I will watch with pride as what we started in a tiny office in my home town of Salford flourish under Clare's leadership going forward into a new and exciting era."

Clare Roberts, Kids Planet Chief Executive comments, "We've made a number of acquisitions in recent years. This deal is particularly significant as it brings together two of the most successful nursery groups in the UK, making us the best childcare group for quality, based on Ofsted grades and other industry accolades, including 2019 Nursery World Group of the Year and Nursery Management Group of the Year.

"Kids Allowed is a business we've long-admired for its approach and commitment to high-quality care. Both companies were started by working mums when we were faced with the challenge of finding flexible and excellent childcare for our own children. We both felt there was an opportunity to improve standards and options in the market. There are so many synergies which has made this acquisition feel like a natural move and we look forward to future success."
 
Courteney Donaldson MRICS, Managing Director – Child Centric Sectors at Christie & Co comments, "I first met Jennie back in the early 2000's, when I was invited to lend my expertise to undertake an independent review of the Kids Allowed original business plan. Over the intervening years it has been wonderful to watch the business grow and flourish, amid Jennie's hard work and passion. Having been invited to facilitate the sale of Kids Allowed, it has been an absolute joy to have been able to support Jennie throughout the entire lifecycle of her business, from conception, to exit."

"I am thrilled for Jennie and wish her all the very best for the future. I am equally delighted for Clare Roberts as the cultural synergies and values between both companies are so closely aligned."

Nick Brown, Regional Director and Head of Brokerage – Childcare at Christie & Co comments, "This was a fantastic process to be part of as it's not every-day that you get to transact one of the leading privately owned childcare groups in the North West, or the UK for that matter. As anticipated, the competitive tension around this sale was exceptional, resulting in a market setting sale, with Kids Planet Day Nurseries being selected as the preferred purchaser due to aligned values between both organisations."

"This is a perfect marrying up of two of the area's leading childcare providers, and one in which there are numerous synergies. There is little doubt that this is a fantastic acquisition for the Kids Planet team, which will catapult them into the position of one of the UK's largest childcare providers in terms of operational capacity."

The eight day nurseries were sold on a leasehold basis, in an off-market transaction, for an undisclosed sum.

For further information on this press release, contact:
Fiona Fieldhouse, Head of Corporate Communications
P: 020 7227 0793 or E: fiona.fieldhouse@christie.com
 
For further information, visit our website:
https://www.christie.com/sectors/childcare-education/overview/

Visit our Business Search page to find out more about our current childcare listings.