1/25/2016
|
Childcare & Education
Riverside Day Nursery Group Acquires New Nursery In South Wales
Specialist property advisor Christie & Co has sold Sunnybank Childrens Nursery (Chepstow) Limited in Chepstow, South Wales.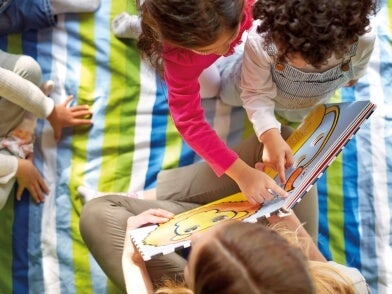 The 89-place day nursery has been sold to Riverside Nursery Group, day nursery operators based in Chepstow. The proprietor Mrs Rachel Luntz is currently operating two existing nurseries within the region including a large 73 place setting at Powder House Farm in Tutshill which was opened in 1995 and a second operation in Chepstow town centre which was opened in 1989. 

Corrina Jones, Care Business Agent at Christie & Co commented: "Due to our local knowledge we were able to introduce Riverside Day Nursery Group to our clients on a very confidential basis enabling us to facilitate an offer without taking the property to the open market. Due to our extensive database and close relationships with our registered buyers and local operators we are in the enviable position of selling a proportion of our instructions on an 'off market' basis thus maximising confidentiality for both parties. We would like to thank our client Mrs Jane Bateman for instructing Christie & Co and wish her all the best in her impending partial retirement." 

Gary Boyce from Christie Finance who arranged funding on behalf of the buyers commented: "We were delighted to secure highly competitive funding terms for our clients, enabling them to add a further quality day nursery setting to their existing portfolio. Rachel's strong reputation in the local market will help take the business forward and with the support of a bank keen to help with their growth aspirations, the future looks very exciting."

Commenting on the purchase of Sunnybank Day Nursery (Chepstow) Mrs Luntz said: "We are delighted to have acquired Sunnybank Day Nursery. Riverside Nursery School's current premises in Chepstow Town Centre were becoming too small to cope with the demand for childcare places and therefore this has provided us with the perfect opportunity to expand whilst still continuing to be able to provide our high quality childcare to our existing customers.  We have an excellent reputation within the locality and are excited to be able to extend our offering to more families in the area."